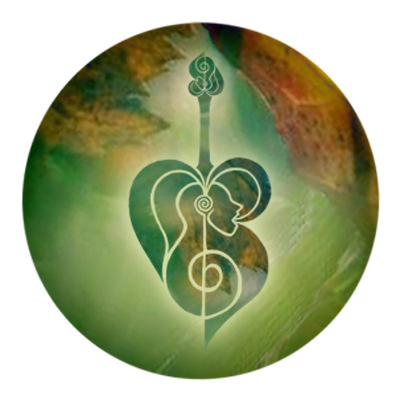 SLOW TOURS: generating ecological designs for live events
I am a musician exploring how the music trade can embrace transition and help to build community resilience, how the practical and creative endeavours of musicians can help to grow healthful networks and systems dedicated to the regeneration of Life (ecological, social, cultural, spiritual).
Touring artists and the ecologies surrounding our travel routes can really thrive when we place our live events in the cultural centres of a healthy world; in the places where indigenous knowledge stands strong, in transition towns and cities; in eco-villages and intentional communities; in the centres, festivals and convergences that are dedicated to ecological and social wellbeing.
I believe that ecological living can empower music and the arts, and that they mutually support each other's prosperity, and that of the Earth's. From how waste is cycled, energy generated, food/medicine/craft localised, money used, collective energy focused, environments co-created, ideas and inspiration shared: By integrating our tour circuits with these networks, we can both aid their growth and connectivity, and develop a more ecologically sound infrastructure for live music.
We are booking our Slow Tour 2016-2017 now, so if you would like to co-create an event with us - please get in touch! We look forward to meeting you!
Site content by Francesca Baines
Ecovillages
Region: GEN Europe
Languages: English, Spanish
We are exploring how the music and arts trades can embrace transition and help to build community resilience, how the practical and creative endeavours of musicians and other touring artists can help to grow healthful networks and systems dedicated to the regeneration of Life (ecological, social, cultural, spiritual). We believe that touring artists and the ecologies surrounding our travel routes can really thrive when we place our live events in the cultural centres of a healthy world; in … Read more