Tropical ecovillage project
The first founding member of the Ometepe Ecovillage Project in Ometepe. Born in Canada and transiting in Ometepe, Nicaragua to develop his tropical life's dream.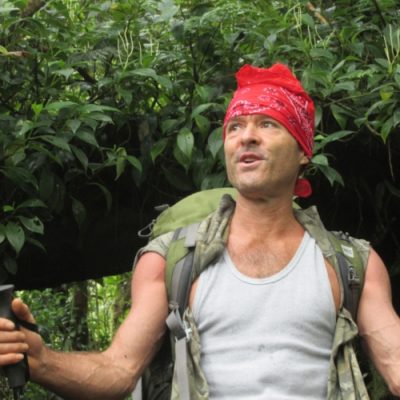 Diploma in vegetable and fruit production and bachelor in soil science, Francois has devoted his time into the study of all the science necessary for the creation of an autonomous ecovillage experience. Expertise in; live food production and transformation, fermentation, elixir production, food and diet, longevity, ornamental, fruit and vegetable horticulture, boreal and tropical permaculture and much more.
Primary interests: Social (Lifelong Education, Diversity & Cohesion, Health & Healing); Culture (Wisdom & Innovation, Defend & Protect, Art & Celebration, Vision & Purpose, Nature Connection, Mindfulness & Self Reflection); Integral Design (Whole Systems Thinking, Contextualised Design); Ecology (Ecosystem Restoration, Seeds, Food & Soil, Green Building, Zero Waste, Renewable Energy & Transport, Water Cycles); Economy (Banking & Exchange, Sharing & Collaboration, Planetary Boundaries)
Site content by Francois Legault
Ecovillages
Region: CASA
Languages: English, French, Spanish
Self-sustained in food production, energy, and construction material. Family-oriented with eco-tourism aspect. Bamboo construction, permaculture, food transformation and a special emphasis on aestheticism and art presence. Wide variety of teaching from kids to adults. Sacred geometry oriented from individual house to the whole village. … Read more