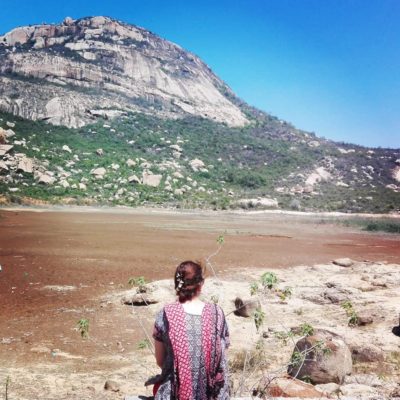 I started working as a volunteer with NGOs in Cameroon and India on environmental projects in 2013, while I was still doing my bachelor's degree in Geography. During my master's in environmental planning and ecological engineering at TU Munich I founded and the project 'Toranam' together with a fellow student. What started as a project for our degree has now grown into a full development project focusing on sustainable agriculture and climate change adaptation and mitigation for smallholder farmers in South India.
I also worked for a sustainability consultancy focusing on reducing carbon emissions in Ireland for one year and attended Al Gore's Climate Reality Training in Berlin last year.
Seeing the effects climate change has on people all around the world and especially the farmers in India but at the same time seeing how much difference even one person can make motivates us to continue our work even though we are not financially benefitting from it.
Site content by Franziska Weissoertel
Ecovillages
Region: GENOA
Languages: English, German, Hindi, Tamil, Telugu
We are setting up a demonstration farm for sustainable agriculture and environmental education. A place for schools, individuals and volunteers who are interested in sustainable agriculture and environmental protection.We are also supporting and engaging with small scale farmers in the villages around to change from conventional to sustainable agricultural practices like agroforestry. … Read more