A Sustainable Approach to Housing Homeless Girls
Advocacy, Housing, Sustainable, Green Technology, Education, Climate crisis, Showcase Eco-village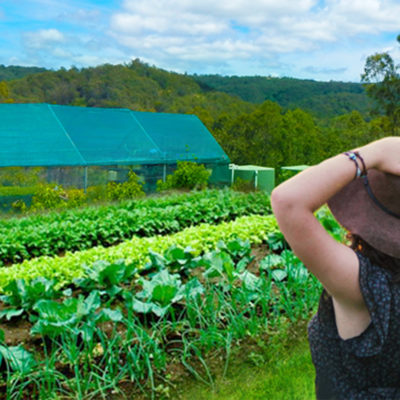 Hunter Healing Gardens is an eco-village under construction at the end of the new Highway link to the Lower Hunter and Winery District. The project started in 2011.
Set on 50 hectares of virgin bush, of diverse Australian flora and fauna in the Hunter Valley. The eco- village aims to maintain and enhance the health of this ecosystem, the goal that human /nature in partnership can enhance the biosphere and secure genetic diversity rather than be the cause of degradation of the ecology as the presumed norm. Referencing Australia as Christian based democratic society-the Bible-Timothy 6:17-19 Trust in the living God rather than in riches to build a strong foundation for the future.
The HHG project - Housing Homeless Girls is a community response to the socio- economic government declared crisis effecting women with homeless/ poverty/ violence and unprecedented incarceration of women in Australia.
The HHG response to create a self sustaining circle of women acting as advocates for women facing issues that have lead to homelessness. Through the eco- village provide housing, implementing green technologies and gaining vocational training for a sustainable income/future for themselves and any subsequent children. Referencing Australia as a Christian based democratic society - the Bible Proverbs 31:8 speak up for the Homeless and Proverbs14:31 whoever oppresses the poor insults God but generosity to the needy honours God. The Bible-Colossians 3:14 beyond all things put on love, which is the perfect bond of unity.
The HHG Eco- Village seeks sustainability, through water/ energy/ food and economic security and freedom from violence.
This model being in a creative a dialogue with the greater community aiming bring relief to Australians through the recognised issue of housing affordability seeking to provide solutions through realistic transparent options attracting visionaries, initiators and contributors. Bible Romans 8:17 As joint heirs of God Romans14:13 let us not judge one another any more but rather determine that no man put a stumbling block in his brothers way. Building community resilience through sustainable practice biologically/ culturally/ economically and benevolently for now and the future creating as Jen Houston's book titled A Passion for the Possible.
Primary interests: Sustainable Living Solutions