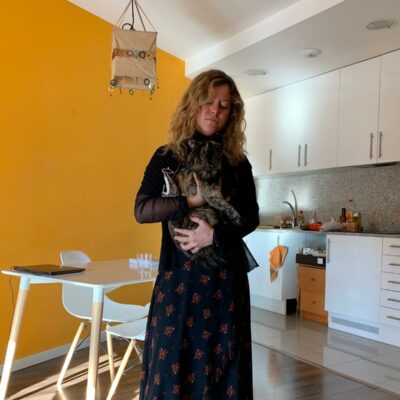 My name is Irene and I come from the island of Mallorca, in Spain. As expected from an islander, I love the sun, the sea and going for a sail.
Now living in Findhorn (Scotland) and learning everyday with GEN International, giving a hand with Communications and Education.
Last year I was living between the city of Barcelona -where I studied Degrowth-, and a rural low-tech ecocommunity in Alt Penedès, supporting an agroforestry project.
Site content by Irene Canalís
Blog posts
When I first heard about the Global Ecovillage Network I had no clue the headquarters of GEN International were in Scotland. I did not know at all about the Findhorn Ecovillage spiritual community and GEN's roots in it. In a way, these two are still a mystery to me. After a year of living and working in the midst of both, I certainly still discover new bits and pieces of their histories every week. The one thing that struck me before moving from Barcelona to Findhorn was the office's ritual … Read more