Irene is a Doctor in Depth Psychology by the Pacifica Graduate Institute in Santa Barbara, California, an integral coach and guest faculty in Michael Harner's Foundation for Shamanic Studies. She is GEN Ambassador since 2017 and was GEN Europe council member from July 2017 until July2019. She is trained in family constellations and new family constellations with Bert Hellinger, systemic rituals with Daan van Kampenhout, Integral Coaching ™, Process Work, NLP, or yoga, among other disciplines.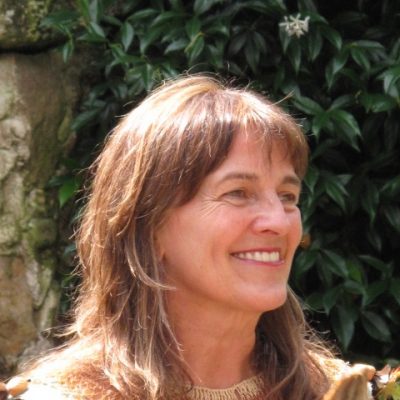 Irene Goikolea has been working for more than 25 years toward the awakening of consciousness, facilitating individual and group processes of personal growth and development. Her experience in this field goes back to the circles of women she organized at the beginning of the 90's with the intention of awakening to the sacred feminine aspect. The qualities of the sacred feminine aspect are interrelationship, the collective, integration, unity, care for the other, healing, nurturance, compassionate action and sentient capacity. Irene's work focuses on cultivating these qualities, necessary for embracing and integrating our excluded parts, or "shadow".
The impact of this work on the development of a collective paradigm, aimed at awakening the culture of the "we", over the culture of the "I", led her to inspire the materialization of the Amalurra project, which manifested in three intentional communities, situated in the Basque Country, Andalusia and Catalonia (Spain). The Amalurra community project in the Basque Country is a benchmark among Europe's most established communities for its 25 years of existence. She was member of the GEN Europe council from July 2017 until July 2019.
Primary interests: Social; Culture; Integral Design; Ecology; Economy
Events & Trainings held by Irene Goikolea
Date: 7 February 2020
Language:
Location: Amalurra, Amalurra, Barrio La Reneja 35, 48879, Bizkaia, Spain
Cumbre online de GEN "Comunidades para el Futuro" Hub en Euskadi – Bilbao  Con la intención de traer a Euskadi la Cumbre de las Comunidades para el Futuro de GEN (https://summit.ecovillage.org/) estamos organizando 2 eventos que nos reunirán para hablar y compartir sobre la importancia de la emergencia climático que estamos viviendo en la actualidad y las respuestas que podamos dar como ciudadanos. Cada evento incluirá la proyección y la traducción simultánea al castellano de una entrevista … Read more
Date: 3 February 2020
Language:
Location: Alameda Mazarredo 17, 1ºD Bilbao, Spain
Cumbre online de GEN "Comunidades para el Futuro" Hub en Euskadi - Bilbao  Con la intención de traer a Euskadi la Cumbre de las Comunidades para el Futuro de GEN (https://summit.ecovillage.org/) estamos organizando 2 eventos que nos reunirán para hablar y compartir sobre la importancia de la emergencia climático que estamos viviendo en la actualidad y las respuestas que podamos dar como ciudadanos. Cada evento incluirá la proyección y la traducción simultánea al castellano de una entrevista … Read more
Site content by Irene Goikolea
Events
Date: 7 February 2020
Language:
Location: Amalurra, Amalurra, Barrio La Reneja 35, 48879, Bizkaia, Spain
Cumbre online de GEN "Comunidades para el Futuro" Hub en Euskadi – Bilbao  Con la intención de traer a Euskadi la Cumbre de las Comunidades para el Futuro de GEN (https://summit.ecovillage.org/) estamos organizando 2 eventos que nos reunirán para hablar y compartir sobre la importancia de la emergencia climático que estamos viviendo en la actualidad y las respuestas que podamos dar como ciudadanos. Cada evento incluirá la proyección y la traducción simultánea al castellano de una entrevista … Read more