Kajulu Hills EcoVillages
We create houses are engraved into huge natural stones and caves for special groups, widows and orphans. They harvest their own water which supplies their own gardens so the occupiers are food and water sufficient.These are self sufficient, off grid, zero-waste housing and food systems with solar power and heaters.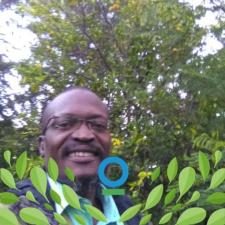 We create permanent regenerative supplies of natural, diversified food in bio-diverse ecosystems. Our designs create natural systems that regulates air, sunlight, soil and water, focusing on techniques that prevents the use of poisonous fertilizers, insecticides or pesticides which cause diseases and pollute the land. Our work includes free workshops and training courses, including online, offsite and onsite trainings to children, youth, pupils, students, people with special needs and refugees. Since 2016 we have trained more than 100 community members, 155 refugees, 30 IDP's and trained 18 new permaculture teachers. At each course the students installed food systems and indigenous seed banks, and were taught how to maintain them.
Primary interests: Ecovillages Developement and Indigenous Ecosystems Restoration
Site content by Maurice Obuya
Ecovillages
Region: GEN Africa
Languages: Swahili, English
Our designs create natural systems that regulates air, sunlight, soil and water, focusing on techniques that prevent the use of poisonous fertilizers, insecticides or pesticides which cause diseases and pollute the land. Since 2016 we have trained more than 100 community members, 155 refugees, 30 IDP's and trained 18 new permaculture teachers. … Read more