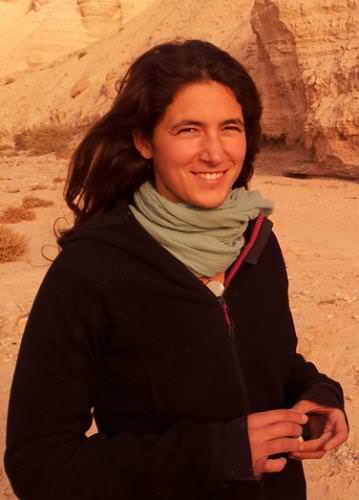 I was born in Portugal with a global heart, from an early age developing love and curiosity for different lands and their people.
I studied Fine Art in Scotland, nourishing my interest in all things beautiful, and soon after realized that this world is in need of more beautiful and healing ways of living together. A search for intentional community and for growing myself in a healthy and sustainable way took me to study and live in Findhorn (Scotland), Tamera (Portugal) and Neot Smadar (Israel) for the past 10 years.
In the last 2 years I have been based in the Middle East and using my skills, mainly in design and production, in different projects: co-producing a 3 week peace walk in Israel-Palestine, developing trainings for sustainability and autonomy in Palestine with the initiative Global Campus. I also spent some time producing excellent organic goats cheese in the Negev desert, working with youth in India, and traveling through most inspiring places.
I am moved by and follow the vision of a possible trust between all beings, of sustainable living in all areas, and of the paradise that is meant on this planet.
Primary interests: Social (Diversity & Cohesion, Trust & Communication); Culture (Wisdom & Innovation)
Site content by Mena Vieira
Ecovillages
Region: GEN Fertile Crescent
Languages: Arabic, English
At Tent of Nations, we seek to bring people from all over the world together to build bridges of understanding; connecting people to each other, and to the land to which we all belong. We offer workcamps and volunteer opportunities; we run Children's Summer Camps and a Women's Empowerment Project, and we welcome groups and visitors of all shapes and sizes. The organic farm on which the Tent of Nations project is run is known as 'Daher's Vineyard'. This land, which stretches to 100 acres, is … Read more