Founding Ecovillage in Panama
Founding the 8th Life Panama EcoVillage Project in Panama. Why? Because we have to STOP THE DESTRUCTION and start living more lightly on this planet. I've done the corporate bit. I've worked with "non-profits". I've helped local governments. The problem is all of this exists within a system that DOESN'T WORK. We're creating one of the many alternatives that need to exist if we, as a species, are to survive on this planet. Check out our website & if it speaks to you - REACH OUT.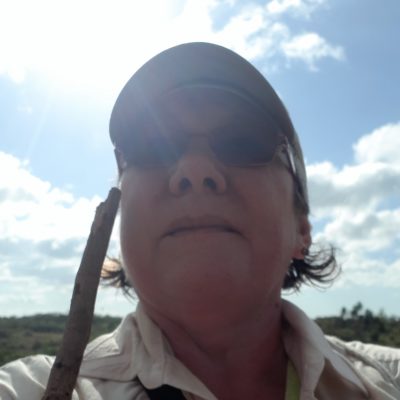 Rebecca is the founder of the 8th Life Panama EcoVillage Project. From a young age she became interested in getting to know other cultures and languages, and in finding a way to live 'on purpose'. She was always seeking something better – because there just had to be – the world as we know it simply couldn't be the best effort of humanity on this planet earth.
She is a visionary businesswoman; community development and team-building expert, student of Permaculture Design (PDC, working on diploma), with a master's degree in Sustainable Development and Social Action Training, postgraduate studies in socio-cultural anthropology, diploma in Cooperative Management, and over 25 years of experience forming and training diverse, multicultural teams. After leaving her career in international business in 2000 Rebecca formed a company providing personal and professional development services and strategic planning – essentially facilitating change. She worked with many small businesses and NGOs in her hometown and then began to work with international NGOs. This led her to Panama, which she has called home since 2005. In Panama she has facilitated change processes with rural municipalities, indigenous groups, and cooperatives and has worked as an international consultant with rural communities.
Rebecca is currently recruiting the team of VISIONARY CO-FOUNDERS to take the 8th Life Panama EcoVillage project to the next level. Please check out http://8thLifePanama.org.
Primary interests: Social (Lifelong Education, Diversity & Cohesion, Trust & Communication, Leadership & Governance); Culture (Wisdom & Innovation, Vision & Purpose, Nature Connection); Integral Design (Contextualised Design); Ecology (Seeds, Food & Soil, Water Cycles); Economy (Sharing & Collaboration, Planetary Boundaries)
Site content by Rebecca
Ecovillages
Region: CASA
Languages: English, Portuguese, Spanish
Come create a diverse, multi-generational community. This is a permaculture-based Eco-village Project in the early stages of formation. We're designing our community to provide a social support structure and a low impact lifestyle. We envision an intentional rural community where the values and ideals of community, respect, peace, and living an "on-purpose" life will be rediscovered. … Read more