GEN Council of Elders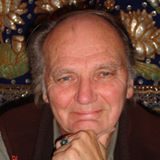 Roger Doudna, PhD, is a 40+ year resident of the Findhorn Community where he has been a 'producer' of 9 international conferences and of the Findhorn Foundation Fellowship, comprising a network of a hundred plus educators and activists. He also built the first permanent home at
Findhorn, created and and superintends the Universal Hall Hot Tub there. Roger also serves as Chair of the Park Ecovillage Trust (PET) whose particular remit is the pursuit of carbon neutrality.