GEN Advisory Board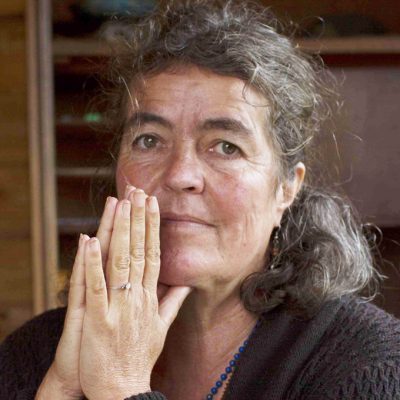 Born in 1954, Sabine Lichtenfels studied Theology in Germany. She is the author of many books, a freelance theologian, peace activist and co-founder of Peace Research Center Tamera, Portugal. Her spectrum of knowledge and activity comprises international peace work, cooperation with the Plan of the Healing Biotopes, community knowledge, spiritual research, a new female consciousness, reconciliation between the genders, truth in love and eros. With her comprehensive knowledge and her radical commitment she is an ambassador for a global perspective for peace.
Sabine regularly visits and supports people and projects in crisis areas, such as Colombia or Israel-Palestine. Since 2005, she has initiated and facilitated various peace pilgrimages in these countries, helping to establish the Global Campus, an international education platform for building autonomous models for the future.
She was nominated as one of the "1000 women for Peace" for the Nobel Peace Prize 2005.