kokangabha Agro Tourism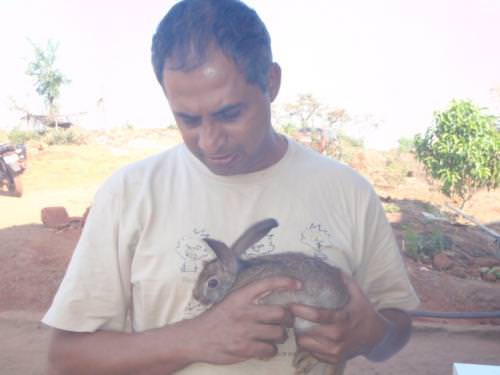 Disturbed with todays trend of freezing natural resources for an pity excuse of development, a group of like minded people including myself accepted the challenge to preserve wildlife and its essential environment. To begin with this group acquired a land of 105 acres.
For sustenance of the project and to make it self-reliant we started agricultural tourism activity. Hence the group is becoming active under the banner of KOKANGABHA AGRO TOURISM.
Aims of KOKANGABHA AGRO TOURISM
To spread the message of environment / wild life protection
To promote agriculture and agriculture produce
To educate the youth and empower him to attract towards agriculture
Out of the acquired 105 acres of land, 50 acres has been developed into commercial cashew farming with drip–irrigation for more than 5000 cashew plants as a main crop along with following varieties
Mango Variety : Hapus, Payri, Totapuri, Rajapuri, Neelam, Ratna, Raiwal etc.
Coconut Variety : Banavali, TD, Orange Dwarf etc.
Lemon Variety : orange, sweet lime, lemon, papanas etc.
Local Variety : Kokum, Jackfruit, Papaya, pomegranate, Pineapple, Watermelon
Spices : Tirphal, Turmeric, All Spice, Jaiphal
Cash Crop Variety : Sag, Bamboo
More importantly the owners are emphasizing on use of organic fertilizers to get better quality and healthy products. We have adopted a model of integration for which we promoted in-house Dairy, Poultry, fish pond to support Organic.
Primary interests: Travel, Agriculture,Food,Nature and wild life.
Site content by sszarapkar
Ecovillages
Region: GENOA
Languages: English, Hindi
KOKANGABHA AGRO TOURISM is a sustainable tourism project aimed to : 1) spread the message of environment / wild life protection 2) promote agriculture and agriculture produce 3) educate the youth and empower him to attract towards agriculture 4) make organic agriculture sustainable by integration … Read more