Free Mind
Realizing over the years that I'm more resonating with nature and what goes with it, I studied a lot about plant world, gardening, astronomy, landscape architecture, and most importantly the laws of nature and sacred geometry. After spending a month in Damanhur I've decided to continue in helping projects associated with regeneration the land as well as people. The conceptual design for an ecovillage in my homeland is finished although for now I am hoping I can help out those who needs it.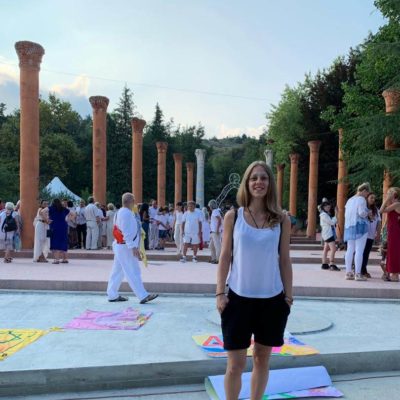 I enjoy woodworking, and making furniture with different joinery.
Studied restoration of wooden objects and architecture.
After finishing schooling years I've realized how much I love nature and decided that it is something worth investing my time in, since our traditional jobs and monetary system doesn't work quite for me.
Primary interests: Permaculture, building, woodworking, meditation, channeling
Site content by Stella van Bloemen
Ecovillages
Region: GEN Europe
Languages: Croatian, English
We have cleared the vegetation and arranged cascades that we are turning into permaculture land. We are in the process of renovating the first house so we can accommodate guest as well as doing workshops in areas as diverse as building with clay, horse riding, wilderness experience, yoga, wild plants, gardening, wood carving and furniture making, restoration of wooden objects, sacred geometry … Read more