Training Institute,Ecotourism, tribal women's organisation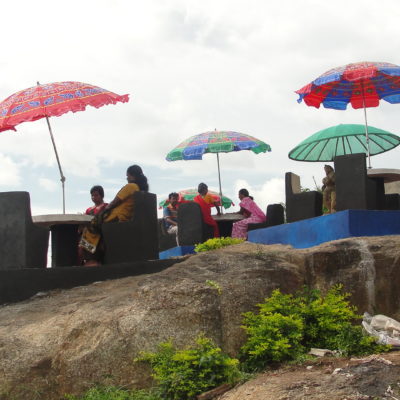 THREAD has begun as a training institution way back in 1984 and now has established itself as a leading social and human development outfit in one of the poorest states of India. Since its very existence, it has been conducting self-exploratory experiential training programmes for all and sundry and has established its reputation within and outside the state of Orissa and India and Asia. It has developed many innovative training modules, both for government and NGOs. The organization is working with the poor and downtrodden people with the principle of "reaching the unreached". It is putting consistent developmental effort for improving the living standard of the communities who are being adversely affected by systematic injustice for ages. Its geographical coverage area encompasses twelve tribal-dominated districts of Orissa. So far, THREAD has taken up a range of interventions pertaining to the life and livelihood of the poor Adivasi communities. The key thematic areas of its activities are socio-economic empowerment, livelihood and food security, holistic health and protection of human rights. It seeks to see a positive social transformation through value-based people's movement.
THREAD has been working for institutional building of grass-root women's organizations which ultimately take up leadership to decide for their destiny. Hence, all the developmental initiatives of the organization have taken place in tandem with the formation and growth of Orissa NariSamaj (ONS), the indigenous women's federation. ONS, being strengthened by THREAD from time to time, now works hand in hand with it. Along with ONS, THREAD has taken initiative to monitor and strengthen the implementation of NREGA by forming NREGA labour clubs at village, panchayat, block and district level and state level. These clubs have been attempting to bring transparency and accountability in NREGA by reducing corruption and red-tapism.
"The operational field of THREAD has a vast coverage of 2219 villages in 12 districts of Orissa, with a predominant Adivasi population. Currently, the above operational field falls in three regional centres of THREAD. While the trajectory of THREAD unfolds a few dips and learning curves, some of its achievements are creditworthy .Notably, the growing presence of a state-level Adivasi women's organization - Orissa NariSamaj (ONS), with approx 250000 members has altered the role and profile of THREAD from being just a training organisation. THREAD is also challenged with new responsibilities when 1290 members of ONS got elected to Panchayat Raj Institutions during 2007. Many of them go re elected and some of them got elected for higher post .. Again, THREAD's initiatives in organic farming; setting up of 18 schools of ecology and its successful campaign against GM technologies, in particular BT Brinjal have given the organization a new direction in its development agenda.
Primary interests: Culture (Wisdom & Innovation)
Site content by thread
Ecovillages
Region: GENOA
Language: English
Thread's Vision Thread envisages a society based on values of equity, happiness, justice, peace, self-reliance and sustainability, where: * The individual discovers the self and evolves. * The community cares and shares its all with all; * The nature is nurtured, and all three live in a harmonious and symbiotic relationship. Thread's Mission * To bring about social transformation through a value based peoples' movement * By generating genuine love, concern and care within the … Read more