Findhorn Office Manager
GEN Ambassador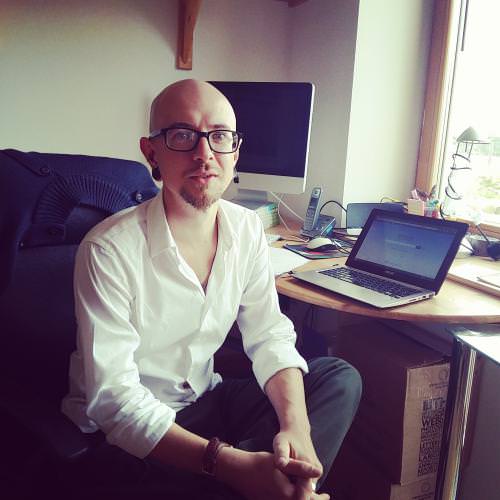 I have been involved with more traditional campaign-focused activism for a number of years now, but what draws me to GEN's work in particular is the practical, action-based approach of the ecovillage movement. I resonate strongly with self-determination and view the inspirational individuals involved within the ecovillage network as deeply impacting the development of radical and diverse solutions to the multifaceted social, political, spiritual, cultural, and environmental crises we find so prevalent today. A truly holistic movement!
My immediately previous role prior to GEN was living and working at Sunseed – a GEN member – in southern Spain. There I was actively involved in a number of operational aspects of the ecovillage's management, such as funding, finance, and education. I am still active with Sunseed today, albeit from afar. Before that, my partner and I lived and worked in a number of smaller intentional communities throughout the Iberian peninsula. 
I'm looking forward to supporting the continued growth of GEN and its ability to connect, co-create, and inspire ecovillages and bring the movement to the mainstream. In my opinion, it's high time that we transform the way we interact with our friends, neighbors, and the wider community to transcend rampant consumerism, destruction, and divisiveness. I view GEN as an important transitory link in this process and hope the ripples of my work here will reach and support GEN's work far beyond the confines of Scotland.
Site content by Tom Feeney
Blog posts
This blog is continued from Susanna's first post, here. Susanne Ratka is a GEN Ambassador, seeker and community researcher who has recently spent 2 weeks supporting the GEN team in the Findhorn office. Simultaneously, she has embarked upon a journey to connect and inspire with her Community Research Project.  Here, in the second part of Susanna's article, she generously shares her path to community research and some of her learnings along the way.  Community Research Project - Inspiring a … Read more
Events