GEN Advisory Board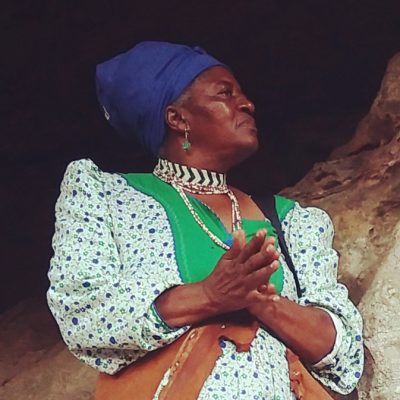 Rosalinda Visolela Namises was born on 20 April 1958 as one of nine children to an Angolan father and #Nu-Khoen mother in the Old Location of Windhoek, the capital city of Namibia.
Namises spoke up against the torture of South West African People Organization (SWAPO) members in exile through breaking the Wall of Silence (BWS), an organization for former SWAPO detainees of which she was a founding member and chairperson. She is passionately known as a social, gender equality and human rights activist.
In 1989, Rosa Namises was a founding member and volunteer of Women's Solidarity Namibia – a women's organization fighting against gender based violence and is currently the director of the organization. Namises served as a Member of Parliament from 1999-2005 and again in 2010, and became part of the law-making process and contributed through motions and debates.
"Ousie Rosa" as she is passionately called by the #NuKhoen people of Namibia was inspired and connected to mother earth through her cultural heritage and the power of the ancestors thru which she now lives a very conscious life and practices healing for the communities in Namibia, especially the #NuKhoen. She has done initiation, healing and the sacred dance ceremonies for both the Namibian and international communities. She has knowledge of traditional and herbal medicine and an active member of GEN Africa and Europe Network and serve on its Advisory Board.
She is currently a member of the traditional group from the Old Location and the #NuKhoe Kings Council.
Site content by Visolela Namises
Ecovillages
Region: GEN Africa
Languages: Afrikaans, English
We are small group of 10 women living positively with HIV for more than years. We started after 2013 when Visolela came back from Mpumulanga Umphaktsi village with an EDE training. We were donated 100,000 ZAR for starting with anything we needed. We selected to start with a garden in the backyard of women solidarity which is a Namibian NGO working against violence against women and children. What we did so far: We have cleared the space We identified skilled volunteers to help us with the … Read more