communities for Online submit-Nigeria wondervilla hub
An accountant, Administrator, educationist, creative designer and consultant. Being Real: I have a vision for where am headed and the legacy I want to leave. This important strength of mine help me enjoy stability and complete focus on where am heading to. Sometimes I draw picture of where I am coming from and where I intend to get to and conclude with image of my desired destination. This gives me the opportunity to impact in others powerful ideas that can help transport them to their destiny.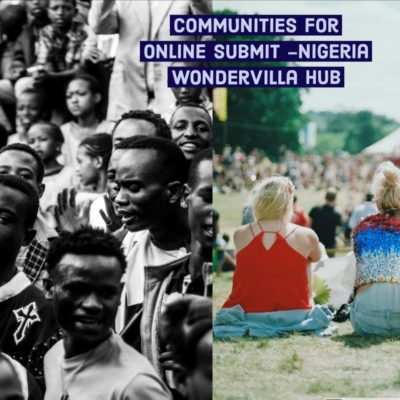 A gathering for future leaders to acquire theoritical knowledge and skills, that will promote economic development. education, leadership,transformation.
Primary interests: Education, leadership, transformation, seedplant. Organic plant medicine. Healthy living, technology
Events & Trainings held by Blessing Maduakor
Date: 1 – 10 February 2020
Language:
Location: 22 Raji crescent new london ipaja, igando lagos., Nigeria
This is meant to be an open space for enriching discussion and fulfilling idea, exchanges, we will provide the space to watch the submits interviews and we encourge you to bring along light refreshment or order for one in-house cafe. … Read more
Site content by Blessing Maduakor
Events
Date: 1 – 10 February 2020
Language:
Location: 22 Raji crescent new london ipaja, igando lagos., Nigeria
This is meant to be an open space for enriching discussion and fulfilling idea, exchanges, we will provide the space to watch the submits interviews and we encourge you to bring along light refreshment or order for one in-house cafe. … Read more