Garden
VISION Bring the artists (the one that secretly lurks inside all of us) to create an ideal environment for everyone to live and learn with pleasure, in an atmosphere of peace. CORE VALUES To generate between several projects entities - ecological, social, artistic - a dynamic initiative based on common values: - Equity of abilities and needs of all - Sharing, simple living and co-operation - Make the ecological and energy transition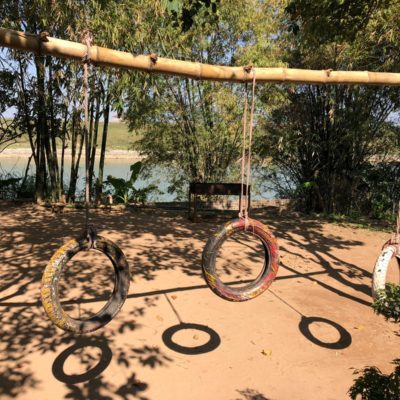 Xóm Bắc Cầu community garden is a non-profit and member-driven organisation founded in 2018 in Hanoi, Vietnam. Its ethos is one of participation and collaboration; through providing a comforting and nurturing space for friendliness, exchange and sharing. Sustainability is a central goal, one that we pride ourselves on and that we are continuously working to improve. In this community garden we hope to bring together several projects - ecological, social and artistic - which are all be linked by our ethos and passion for living well together.
Our governance is organised around volunteering, professionals and artists, who are involved in a number of different activities and projects: organisation of workshops and events, eco-responsible communication and valorization of short circuits at all scales of consumption.
Our partners and volunteers, inspired by the natural beauty that surrounds them, use ecosystem services to save water, energy and limit non-renewable inputs. They create sustainable projects for the community, improve soil conditions, promote biodiversity, grow and prepare organic foods from the garden, all through placing life and well-being at the heart of their practices.
New technologies are identified and implemented where appropriate, while both new and old agronomic practices are exploited to promote the diversity and improve the health and resilience of the local ecosystem, thus providing seasonal, clean and delicious foods throughout the year.
Primary interests: Social (Lifelong Education, Diversity & Cohesion); Culture (Defend & Protect, Nature Connection); Integral Design (Alliance Building, Contextualised Design); Ecology (Ecosystem Restoration, Seeds, Food & Soil); Economy (Planetary Boundaries)