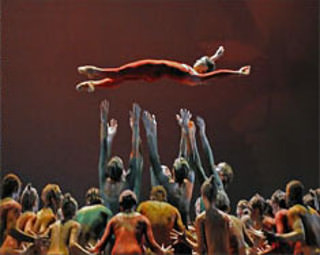 Gaia Villages Foundation & the Ecovillage Innovation Lab has simplified its name to VillageLab. Though initially based in North America and Mexico, VillageLab hopes to spread its services to the entire GEN network and other networks of sustainable and regenerative communities. Presently VillageLab is looking for beta test projects to include on its crowdfunding site. The group will be publishing their project selection criteria soon – to get a copy please contact them directly. Jeff Clearwater gives more details.
VillageLab is founded on the premise that the ecovillage and sustainable communities movement represent one of the greatest sources of wealth on the planet. Not wealth in the normal sense of money – but the deeper wealth sourced from generating and developing solutions to humanity's most pressing problems.
VillageLab seeks to connect that wealth to other great sources of wealth on the planet – to the pools of monetary and non-monetary wealth that the ecovillage movement needs to truly live up to its potentials. These include not just philanthropic monies but the know-how and expertise the mainstream world has to offer. We seek to greatly increase the ecovillage movement's access to this wealth – and the world's access to the movement's solutions.
VillageLab is:
a "collaborative distributed laboratory". In essence it's a lab with sites all over the world working with the existing networks of "communities of intent" including ecovillages, transition town networks, intentional communities, eco-city projects, community resilience projects, permaculture projects, etc.
VillageLab is project based. Our prime purpose is to develop leading-edge practices in ecovillages and other sustainable and regenerative communities, through the support and generation of a systematic framework of research, development and demonstration projects within ecovillages.
VillageLab functions in a similar way to a foundation's grant-making board – with a targeted framework of innovation determined by collaborative Guild Boards in all aspects of sustainability – Ecological, Economic and Social.
VillageLab's Guild Boards direct both targeted and open-solicitation grants that harvest, process and redistribute knowledge and leading-edge practices to and from the network.
VillageLab is akin to a community development corporation for ecovillages and others communities in the sustainable and regenerative communities movement.
VillageLab is also a crowdfunding platform – though we like to refer to it as a "value-added collective funding community". Projects eligible for funding are vetted as they would be in any normal granting foundation – and offered much more than just money – all types of wealth – such a they would be in a business incubator.
VillageLab's wealth flows are two-way – we connect our donors to the world of sustainable and regenerative communities. We are here to establish two-way flows of wealth amongst participants. We seek true funding partners – not just donors.
We at VillageLab are delighted to be launching this wonderful work. We have made great progress over the last year and look forward to working with you all.
To learn more see our website at http://www.villagelab.info
or feel free to contact us at : [email protected] or call in the U.S at 413-559-9763.
Toward a Positive Future!