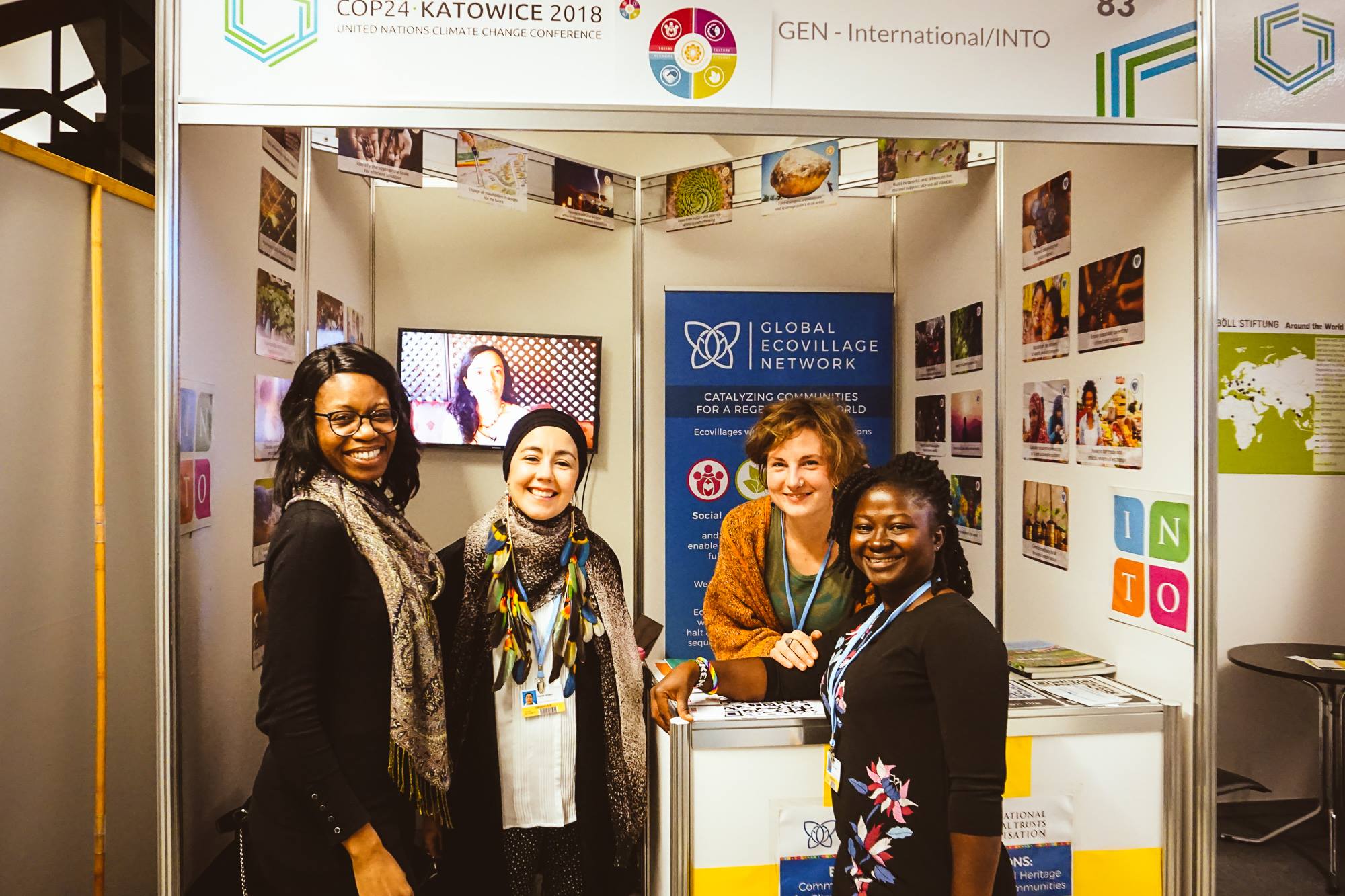 Last December, the Global Ecovillage Network (GEN) delegation of 10 people attended the UN Climate Change Conference, COP24 in Poland. GEN hosted an official side event entitled Essential Climate Solutions: Community-Led Development, Renewable Energy and Cultural Heritage together with INTO and the Nordic Folkecenter. GEN also hosted a press conference where focus was placed on the climate change solutions provided by ecovillages and similar projects from around the globe.
Several delegates hosted a private meeting for governments interested in GEN's Ecovillage Development Programme (EDP) and the implementation of ecovillages in their respective countries. Meetings were held and relationships strengthened with the following government country COP delegations: Sierra Leone, Gambia, Morocco, Tanzania, Malawi, Rwanda, Burkina Faso, Spain and Switzerland.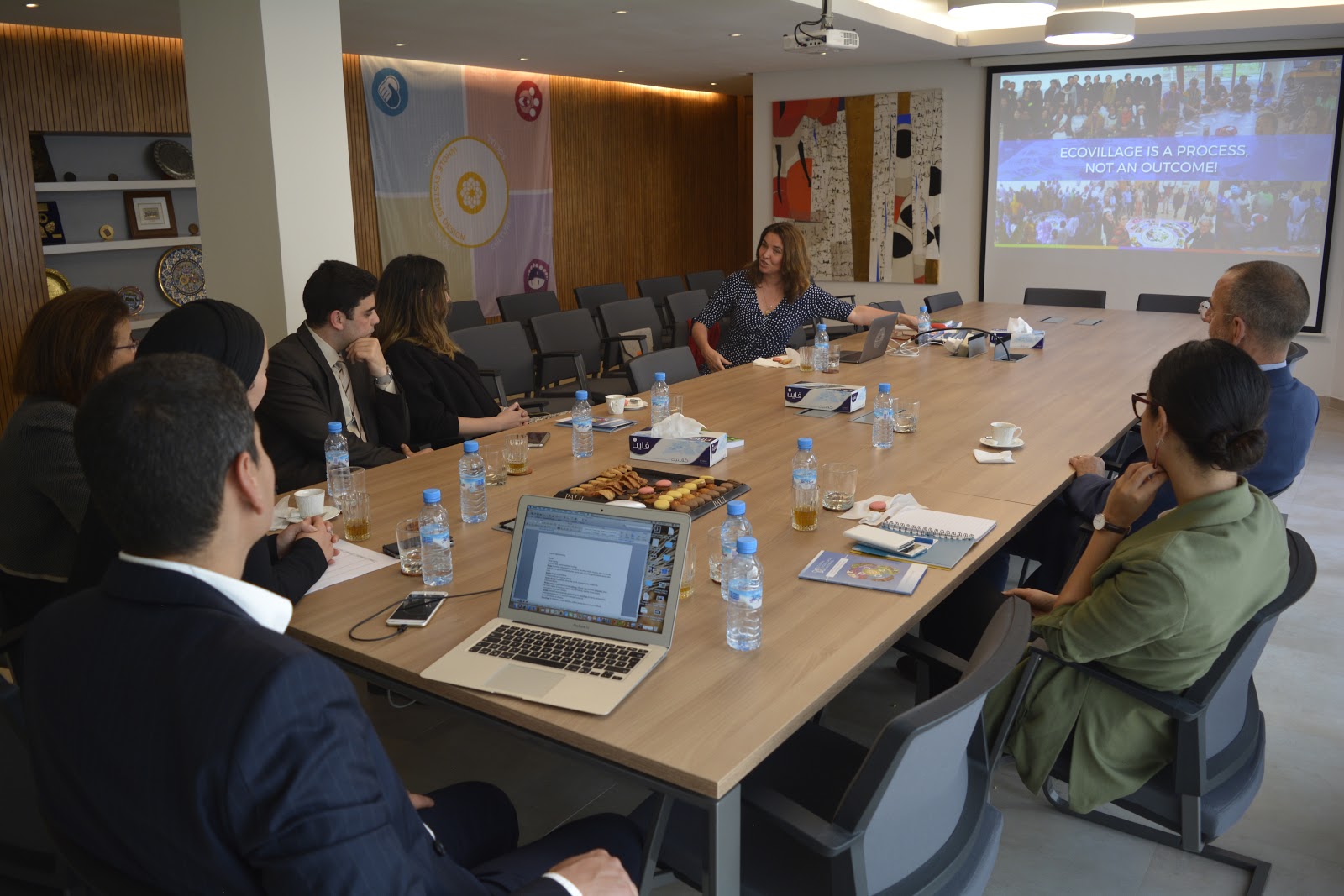 As a follow-up to these meetings at COP24, Kosha Joubert, alongside GEN Consultants, Kenza Isnasni, Omar Hajji and Niveen Morsy, undertook three country visits to Sierra Leone, Morocco and Gambia to start deeper discussions for the implementation of the EDP in each country between March and April 2019.
These visits were complemented by EDP exploration in Namibia in November 2018 ahead of COP24 and attendance of the GENOA regional gathering in Thailand in December 2018 where learning on EDP implementation from across Asia was shared.
This shows the increasing interest and support for GEN's EDP approach working to support the realisation of the Sustainable Development Goals (SDGs) and respond to the climate emergency. GEN is looking forward to meeting more government delegations at COP25 this year in Chile and exploring how the EDP can be taken up in their countries.
Stay tuned for more updates from GEN's Ecovillage Development Programme!