GENOA – Global Ecovillage Network Oceania & Asia – is a network of people, ecovillages, eco-projects, national ecovillage networks and organisations in Oceania & Asia. GENOA promotes ecovillage living where people live together in a sustainable way, with dignity, in harmony with each other and with nature.

Vision
We envision a committed and cooperative community of concerned individuals and organizations, who share their knowledge, experience and wisdom for the creation of ecovillage communities all over the Oceania & Asia region; communities where people live together in a sustainable way, with dignity, in harmony with each other and with nature.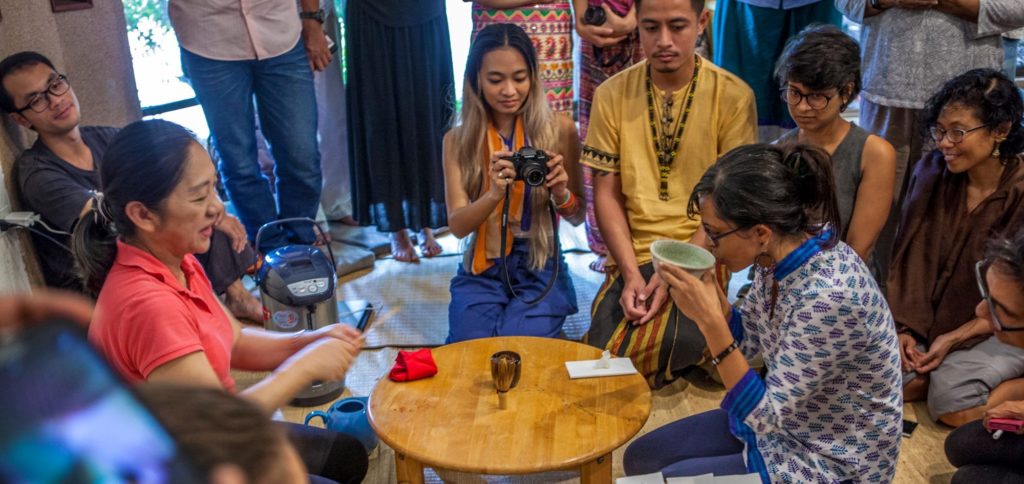 Mission
GENOA aims to create a world of regenerative culture through connecting, sharing, promoting and supporting existing and aspiring ecovillage living and working environments, and the networks that support them:
Connecting international and national Ecovillage networks including intentional and spiritual communities and townships; ecological, faith-based and government initiatives and networks; indigenous, and traditional villages and networks.
Sharing information, learning, experiences and wisdom relevant to the region.
Promoting traditional villages, ecovillages and innovative settlements, projects and networks that bring forth insights and actions that support healing, self-empowerment, regeneration, restoration and sustainability.
Supporting individuals, communities, villages, organisations, governments and networks to create, transition and maintain holistic sustainable living through trainings, consultancies, convergences and bridging resources as needed.
Through the following activities:
Maintaining an online directory of ecovillage projects
Facilitating sharing of stories
Assisting in organizing gatherings for exchange and dialogue
Sharing and promoting articles, videos, and events from the region
Developing ecovillage education materials specific to the context of Oceania and Asia
To create change in the world:
Supporting the holistic development of sustainable human communities
Assisting in the exchange of information amongst the communities and members in the network
Making information widely available about ecovillage core values, concepts and demonstration sites

Who GENOA is:
Within GENOA, ecovillage refers to intentional communities, indigenous and traditional villages, spiritual communities, and urban neighbourhoods and communities. There are many networks, organisations, government agencies and alliances within the GENOA network who help support the development of ecovillages in our region, and in integrating ecovillage concepts into a wider community.
GENOA consists of several layers of community throughout the region:
GENOA Network: Forming Ecovillages, Kindred Spirit Organizations
The network of established and forming ecovillages and related organizations, networks, and people in the Asia and Oceania region.

Ecovillages, Key Networks, Ambassadors, Elders
Those who hold insight into and knowledge of the region, including mature ecovillage communities and networks, as well as ambassadors who actively promote the concept of ecovillage through their work, and elders who have had long-term involvement with ecovillage communities and projects.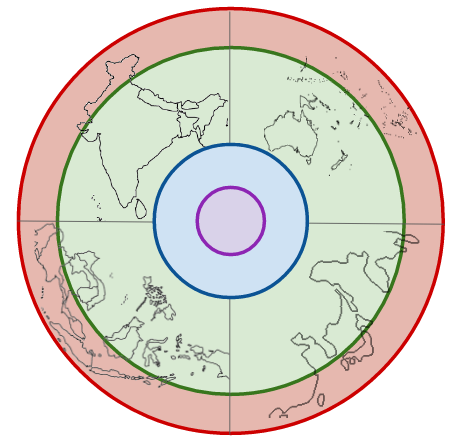 GENOA NSO
GENOA Network Support Organisation is an organization dedicated to enabling other communities to network, collaborate, and share insight, increasing the presence and awareness of ecovillage philosophy and practice in Asia and Oceania. It is run with financial support from and collaboration with GEN International, and through volunteer time.

Visit GENOA's Website to learn more!