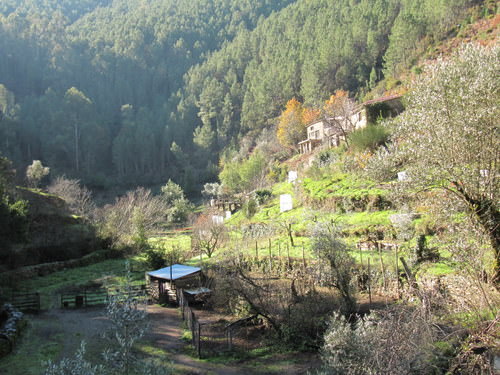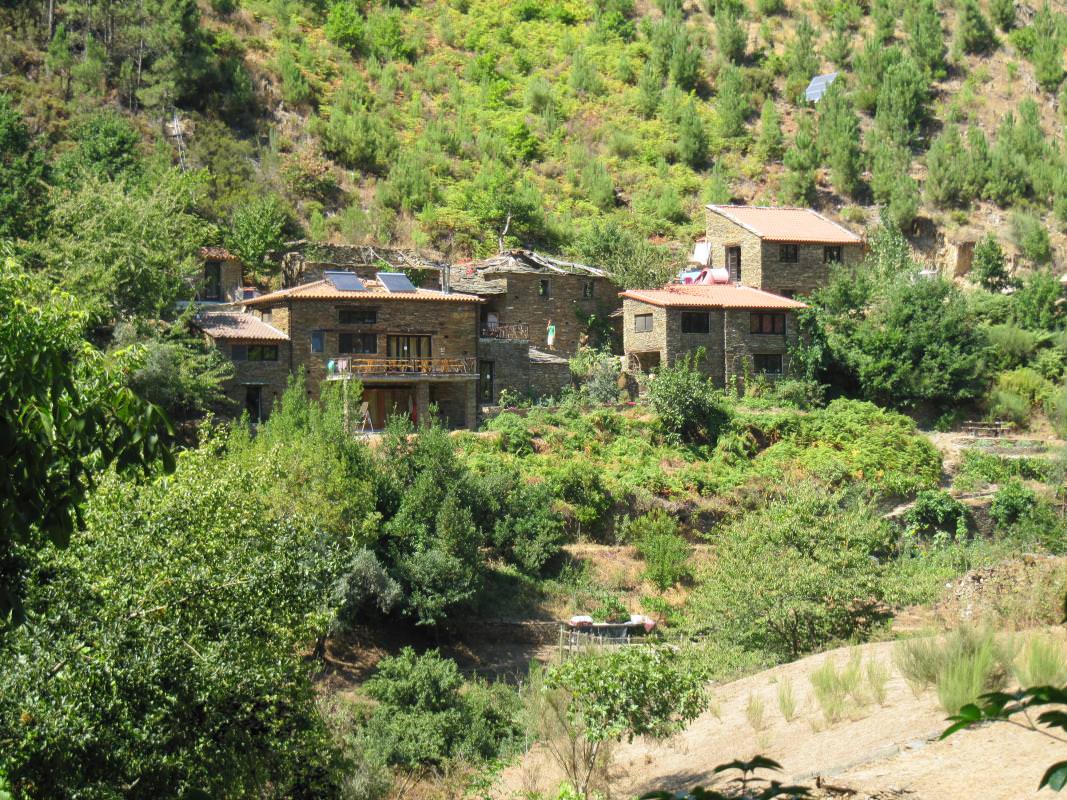 The Awakened Life Project is dedicated to the evolution of consciousness and culture in communion with the ecological web of life. The location is a beautiful secluded mountain valley above a dramatic gorge of cascading waterfalls in an ecological reserve in Central Portugal. Residents are currently the founders Pete (UK) & Cynthia (USA) and Bernard (Belgium), Lucia (Portugal), Sandra (Germany), Joel (France), Alice (Ireland), Marco (Italy) and Katrin (Germany).
The Project is our creative response to the crisis of our tipping point times with the intent of being a beacon for our evolutionary future. Thus the foundation is a shared commitment to spiritual awakening and conscious evolution that embraces every dimension of who we are and how we choose to live.
Our approach is non-traditional and non-sectarian. All that is required is a sincere openness and interest in what it means to live in unity and trust in a developmental context. We believe that the consciousness of our age calls for us to live in communion with Nature, grounded in the peace of our Being (hence meditation is a foundation of our lives together), and, most importantly, in alignment with the Evolutionary Impulse or Divine Intelligence that seeks for the transformation of ourselves, our relationships and our world.
Offerings here include:
Meditation Retreats, both communal and solitary
Evolutionary Awakening Courses & Retreats
The Awakened Life Transformation Intensive
Volunteer programs
Membership & Visitors
Current members: 9
Not currently open to new members, but might be in the future
Rarely open to visitors
We welcome volunteers, please read our requirements: http://awakenedlifeproject.org/en/participate/volunteer-program
We offer retreats, courses and webinars: http://awakenedlifeproject.org/en/events-en