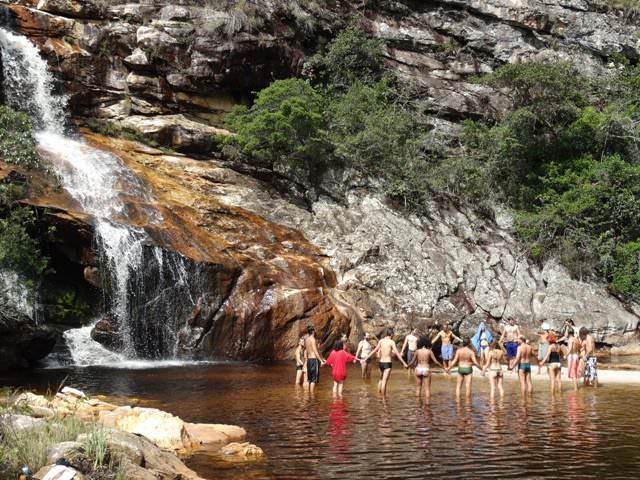 Ayrumã Ecovillage is a sustainable settlement of an intentional community of 42 members, designed to host our lives together and provide space for an experiential learning center. Its creation has taken place through a circular governance process that counts on the participation of all our members and countless collaborators in constant learning and transformation. In its formative process, a permacultural planning was carried out aiming at the environmental regeneration and conservation of a large part of the land, where the native forest is home to great biodiversit, preserving waters and native species of the Cerrado biome, one of the most biodiverse regions of the world.
To achieve our goals, we founded the Ayrumã Association, a non-profit civil society organization, based on three pillars that guide and inspire our actions: Biodiversity and Conservation; Education and Culture; and Sustainability and Permaculture. Formed by a diversity of members, it has professionals from various fields: biologists, architects, engineers, lawyers, economists, cultural producers, photographers, therapists, communicators, designers, artists, musicians, craftsmen, educators, permaculturists, bioconstructors, among others. This plurality of experiences and activities enables the execution of transdisciplinary projects and actions. Ayrumã carries out numerous activities focused on the valorization and rescue of socio-cultural traditions, environmental research and education, sustainability, and agroecology.
In order to strengthen a broad support network, Ayrumã has been articulating joint actions among community associations, schools and universities, third sector entities, and public administration. In recognition of this strong dialogue and communication capacity, Ayrumã was elected a member representing environmental entities in the Advisory Council of the Águas Vertentes EPA, the conservation unit where the ecovillage is located.