Date: 17 – 24 June 2016
Languages:
Region:
Areas:
Context:
Category: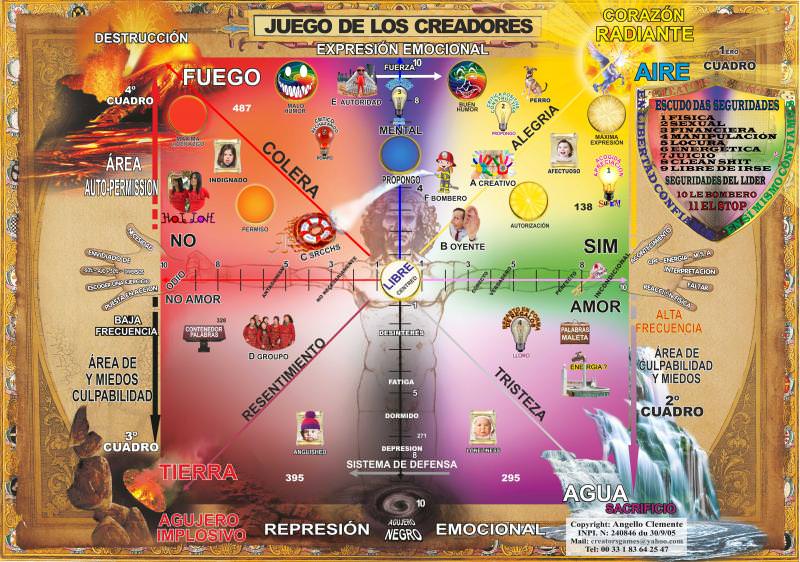 The creators game supports us in learning to be the creators of our life. It allows us to express and learn to love our emotions and feelings.
In this deep process we are guided by the experienced facilitatior and founder of the Game – Angello Clemente.
The creators game is inviting for an inner journey to our deep emotional world.
We learn to express our true feelings playfully and spontanously. Deep understanding and healing can happen.
How can I support my friends, when they express their emotions?
With the help of the creators game we learn to be playful creators of our living conditions. We may newly create our world inside and outside and live freer, happier and more loving.
The Creators Game is a great tool for groups and communities. It supports to recognise projections and to take personal responsibility with ones emotions. Moreover we learn how to support each other in our processes.
As this workshop takes place in "Valle de Sensaciones" particpants also get to know some of the treasures of this place. We will use the Community Mandala to share daily tasks and the nature offers a lot of spaces to reconnect and relax.
For more information and registration look at our website:
http://www.sensaciones.de/en/node/363
For more information, please visit the event website.