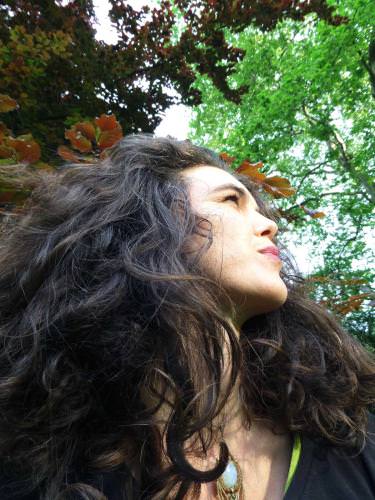 The last 7 years I spent mainly living and working in communities (Tamera, Vale Bacias, 108).
Since last autumn I am part of the Ecovillage Laboratory - Valle de Sensaciones.
I love to create spaces where people can connect through music, dance, massage and truthful sharing. In a communitarian context I love to take care for Permaculture gardens, organise (dance-)celebrations, singing circles and women circles.
Primary interests: Social; Integral Design; Ecology
Site content by Johanna Ananda
Events
Date: 12 – 18 March 2017
Languages:
The Rite of Power is a strong healing process and self-discovery, led by Sun Dragon and his partner Singing Hummingbird woman. The shamanic teacher Sun Dragon has developed it from American and African shamanic teachings for people of Western culture. The ceremonies and shamanic technics will help you to experience the union with yourself and GAIA, the spirit of the earth. You may receive new orientation, more clarity and vitality. With: Inipis (Sweat lodges) Breathwork Trance … Read more