Date: 6 – 9 July 2015
Location: Findhorn Community, Scotland, Undefined
Language:
Region:
Areas:
Context:
Categories:

Updates
The GEN+20 Schedule is now available. View it here.
Sign up to live stream the GEN+20 Summit from anywhere in the world! Read more
Read the bios of the nominated GEN Delegates here.
Support the GEN+20 Summit
The success of the summit depends on a rich and diverse representation of cultures and people from all over the world. We have invited more than 100 of our most dedicated volunteers to attend the summit. These are people who have invested years of their life to building a more just, sustainable and beautiful world. Many of them forgo well paid jobs to do so or come from the Global South and have limited access to funds. Please consider donating to our crowdfunging campaign at donate.ecovillage.org/gen20 to make it possible for them to attend. You can read the bios of the people you are supporting to come here.
Please also consider supporting the campaign by sharing it with your friends and family on social media!
About the GEN+20 Summit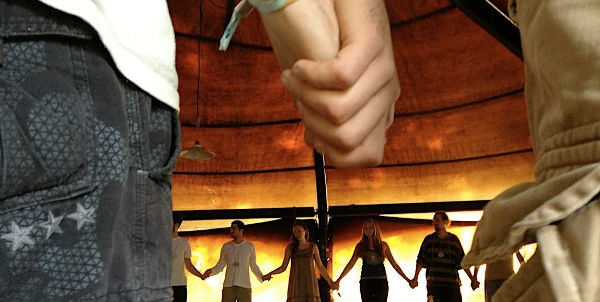 GEN+20 Summit
We stand at a critical moment in Earth's history, a time when humanity must choose its future … To move forward we must recognise that in the midst of a magnificent diversity of cultures and life forms we are one human family and one Earth community with a common destiny…. –Preamble, The Earth Charter
Organised by GEN in partnership with Gaia Education, the Findhorn Foundation and New Findhorn Association, the GEN+20 Summit is an invitation to celebrate 20 years of walking our talk.
Established in Findhorn in 1995, the Global Ecovillage Network (GEN) today connects more than 10,000 villages, urban neighbourhoods and intentional communities in more than 100 countries worldwide. Spanning all continents, GEN showcases high quality, low impact ways of living that have led to some of the lowest per capita footprints in the industrialised world, and a healthy integration of heritage and innovation in more traditional settings. GEN has consultative status with the UN Economic and Social Council.
With its 20 years of experience, GEN has a wealth of inspiration to offer, emphasising local solutions to global challenges and demonstrating that the creation of a different world is possible!
Futurists
Entrepreneurs
Academics
Artists
Healers
We can live a new story
As human beings living in community, not only is there no need for us to further destroy our beautiful planet, we are actually able to regenerate the very fabric of life around and within us. We can heal ecosystems: the waters, the soils, the atmosphere, forests, oceans, and coastlines. We can create sanctuaries for biodiversity to flourish again. We can heal social isolation and historic wounds, communicate across all sectors and divides and celebrate the wealth and diversity of our cultural heritage. We can create cyclic economies that serve environmental and societal wellbeing instead of the maximisation of profit. When we pool the best of our intelligence and wisdom to these ends, we can shift from business as usual to an entirely new paradigm. We can live a new story.
At this conference, members from all regions – GEN-Africa, GENOA (Asia and Oceania), the South and North American networks CASA and ENA, GEN-Europe and NextGEN (the youth or next generation of GEN) – will present their work. GEN provides us with a direct link of friendship and understanding between people and projects from the North and South, East and West – a heart connection that enables us to feel that we are working towards solutions for one planet.
GEN today
Going beyond the 'green islands' or 'life boats' concept of its first decade, today the GEN is shifting into becoming a transformative knowledge network that works in close alliance with like-minded organisations and other sectors in order to optimise sustainable development strategies for whole societies. In conjunction with Gaia Education, GEN has developed a set of trainings to facilitate the transition to resilience – learning journeys for change makers and design processes for communities to chart their own pathways into the future. During the conference we will be celebrating Gaia Education's 10th anniversary and the success of the Ecovillage Design Education course, now taught in over 35 countries.
You are warmly invited to join us in honouring some of the elders of the ecovillage movement, celebrating the present holders of energy from all corners of the world and continuing to look ahead with the next generation at where our learning edge for sustainable living is now. Together, we will share realistic glimpses of possibility and hope for a thriving future.
Pre-Summit Workshops
Pre-Summit Workshops
There are two pre-summit workshops happening in Findhorn in the days leading up to the summit.
27 – 30 June 2015
Expand The Box – Sustainable Culture Thoughtware
with Clinton Callahan and Marion Callahan
Expand The Box is a rapid-learning group-intelligence igniter that provides you with an abundance of practical exercises and personal development processes for empowering your work creating a sustainable human culture on Earth. [READ MORE]
30 June – 3 July 2015
Deep Democracy, Relationship & The World
with Gill Emslie, Ana Rhodes
The ability to facilitate diversity and build sustainable relationships is at the heart of resilient living in all sectors. Unconscious dynamics of rank and power undermine the synergistic relationship and group interconnections we long for. [READ MORE]
For information about the workshops, including the price and how to book, please click the [READ MORE] links. The workshops can be booked either inidvidualy or together. If booked toghether you will recieve a reduction on the combined price.
Register for the GEN+20 Summit!
Space is still available for joining us at the GEN+20 Summit! Please visit www.findhorn.org/gen+20/ to register
Invitation for researchers
Are you a researcher who would possibly like to do research on and in ecovillages? Why not come to GEN+20. Spend a week living in an ecovillage, meeting ecovillagers from all over the world?
Are you interested in meeting fellow researchers to build collaborative funding proposals involving ecovillages and universities? There will be a special meeting with GEN International Research group and a poster exhibition on research in ecovillages.
The GEN+20 Conference is an excellent opportunity for you to get to know the atmosphere and culture of the ecovillage movement and to make good contacts. Register at www.findhorn.org/gen+20
Consider submitting your poster for the conference! Read more about this here.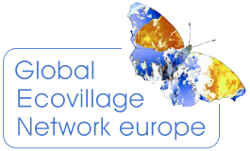 The GEN-Europe Annual Conference is incorporated into the GEN+20 Summit this year, since GEN-Europe is a main contributor to this internationally-focussed GEN celebration. There will be no separate European event for 2015.