Our team GEN International is feeling ABUNDANT after a week of in-person meetings at the European Ecovillage Gathering!
After many years of online cross-continental relationship building, we can not begin to describe the delight of meeting each other in person. The GEN International team was able to undergo transformative shadow and healing work, synchronize global strategy efforts, and most importantly hug each other!
Here are a few statistics to showcase the international representation present:
❤️ 7 Core Staff
🧡 9 Network Stewardship Circle Representatives
💛 3 Elders
💚 5 Regions and 11 countries represented
💙 1 Forest Ceremony
💜 5 Strategy Meetings
Over the course of the week, those present underwent deep sensing into the global ecovillage network. We sat with big questions, welcoming curiosity and adaptation into our psyches. Where are our shadows? What are our barriers to growth? Where are our blind spots? How do we individually and collectively best serve the Global Ecovillage Network?
Sending immense gratitude to GEN Europe and Nature Community for the connection space, inspiration, and delicious vegan food, and to Ina & Achim who supported the GEN International team with their insightful facilitation.
If you have insight into the network, you know that is not all of what the team was up to at the Gathering. Here are the other areas that saw some international love;
❤️ Taisa held the Global Impact Programme in partnership with Gaia Education
🧡 Eva co-coordinated the Children's programme which welcomed 100 kids
💛 Taisa, Rodrigo, Sonita, Daniel, and Elisangela welcomed the nearly 800 gathering participants to learn more about the Gaia20GEN30 Anniversary project with Gaia Education
💚 Taisa met with the ReGEN4All Project team for an in-person meeting before the gathering
Honestly, words cannot describe it. Here are some photos of our shining faces for you to witness some of the transformations that occurred.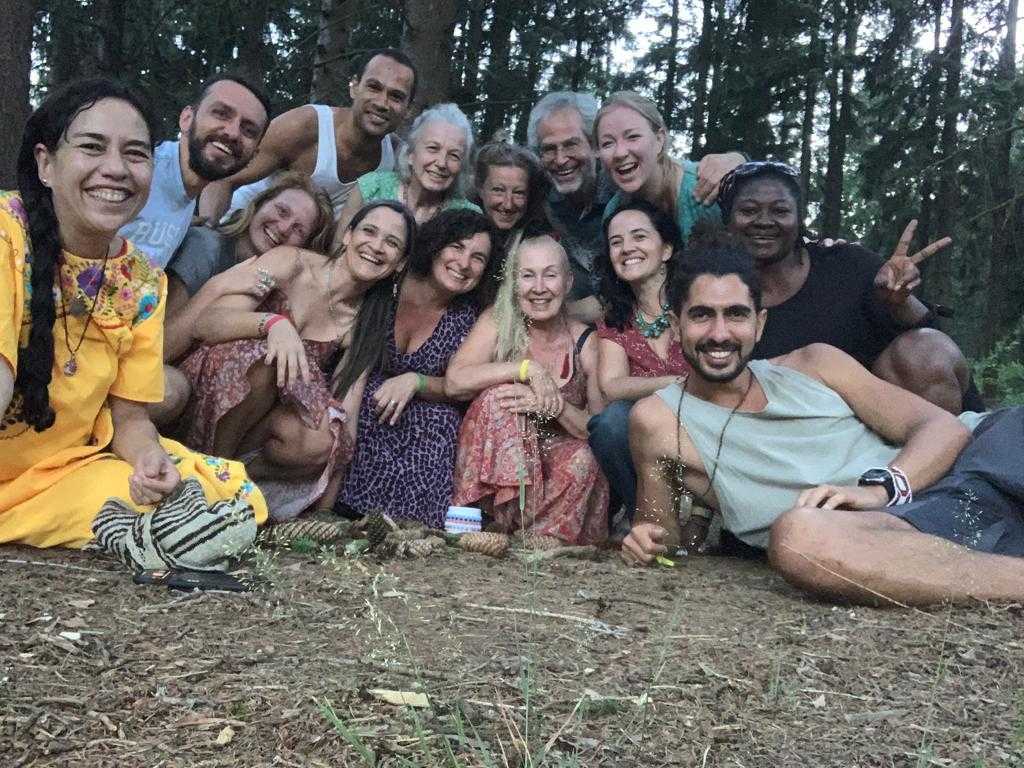 Follow GEN Europe on social media (Instagram | facebook) for updates on the different days of the gathering!
Looking back at the European Ecovillage Gathering 2023: Day 1 🌍

🏞️ On July 12th, 800 people from 41 countries arrived in Nature Community for the biggest ever European Ecovillage Gathering. Our hearts and minds are full as we look back on an incredible four days – join us as we reflect on all that we lived and learned together…

🌟 Day 1 began our journey through the spiral of the Work that Reconnects, starting with the spirit of gratitude. Renowned author Vivian Dittmar gave us an inspiring address on the meaning of true prosperity: through her words, we envisioned a world abundant in time, rich relationships, boundless creativity, and harmonious ecology.

🎤 During the day's workshops, we explored ecovillages in Africa, learned how to make biogas for cooking, discovered tools for community-building and how to catalyse local food systems. In the afternoon, communities from every corner of Europe and beyond opened their doors at the Meet the Ecovillages market, an annual favourite where participants can get closer to communities, hear their stories and discover new opportunities.

🌅 As the sun set over Nature Community, we sang, played and danced late into the night, full of gratitude for the start of this transformational journey. 🎶

GEN Europe Communications Team