For several years, the GEN head office in Findhorn has had the privilege of welcoming a youth perspective from participants from across Europe thanks to the European Solidarity Corps (ESC, previously called European Voluntary Service). Funded by the European Union, it facilitates opportunities for 18 to 30 year olds to contribute to community initiatives while gaining work experience and personal growth.
This year, GEN will have the pleasure of working with Karoline, Ann-Chris, Irene, Rubén, and Alisa. They will work alongside our office team (now lead by a previous EVS-er, our fantastic Carolin!) and support different projects with our global remote team. They each bring valuable skills and experience and a genuine belief in the potential of GEN's work.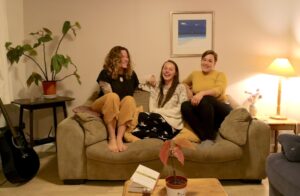 They each introduce themselves here:
My name is Irene (pictured on the left) and I come from the island of Mallorca, in Spain. As expected from an islander, I love the sun, the sea, and going for a sail. Yes, I'm scared about the weather in Findhorn!  Despite that, I can already feel the warm atmosphere that its inhabitants can create. So I'm honestly super excited to get to know you all and I hope we can be together sharing stories, experiences, music, and laughter very very soon! I feel a strong call for community building. This previous year I've been living between the city of Barcelona -where I studied Degrowth-, and a rural low-tech eco-community in Catalonia. This way, I have enjoyed connecting to nature without missing any cultural or social event, always going from one place to another. I can't believe now I'll be able to find all my favorite things in the same space!
I'm Ann-Chris (pictured in the center), born and raised in Germany. I'm coming to Findhorn after I've finished my studies in Philosophy, Economics, Ethics & Organisation. Since I was young I've loved traveling and I've been inspired by ecovillages that I've visited in Switzerland, Germany, Spain, and China. As a quite enthusiastic person, arts, crafts, singing, yoga, and contact impro are some of my widely spread passions. In the past, I've been working in integral business consultancy, I've managed different projects and organized nature retreats. I'm interested in exploring the edge of spirituality, trauma work, and nature connection and how that informs regenerative cultures and social systems. I'm looking forward to going swimming in the sea all year round and happy to find some friends who'd join me (:
Hi! I'm Karoline (pictured on the right), from a small coastal town right outside of Oslo, Norway. I've been into self-development and spirituality for more than half my life and I finished a 4 year training in energy readings and healing work in 2019. I'm a dancer at heart, I love animals (except maybe the five spiders I had to let out within my first 24 hours here hehe) and feel a deep soul connection to the Scottish Highlands. I'm also really into trauma-informed therapeutic work, tarot cards, and good laughs. This is my first experience living in a conscious community, but considering how everything lined up for me to come here and the welcome I've gotten I really feel a sense of purpose and belonging already both with the community but also with the work at GEN. Looking forward to learning a lot and making a life here this year. 🙂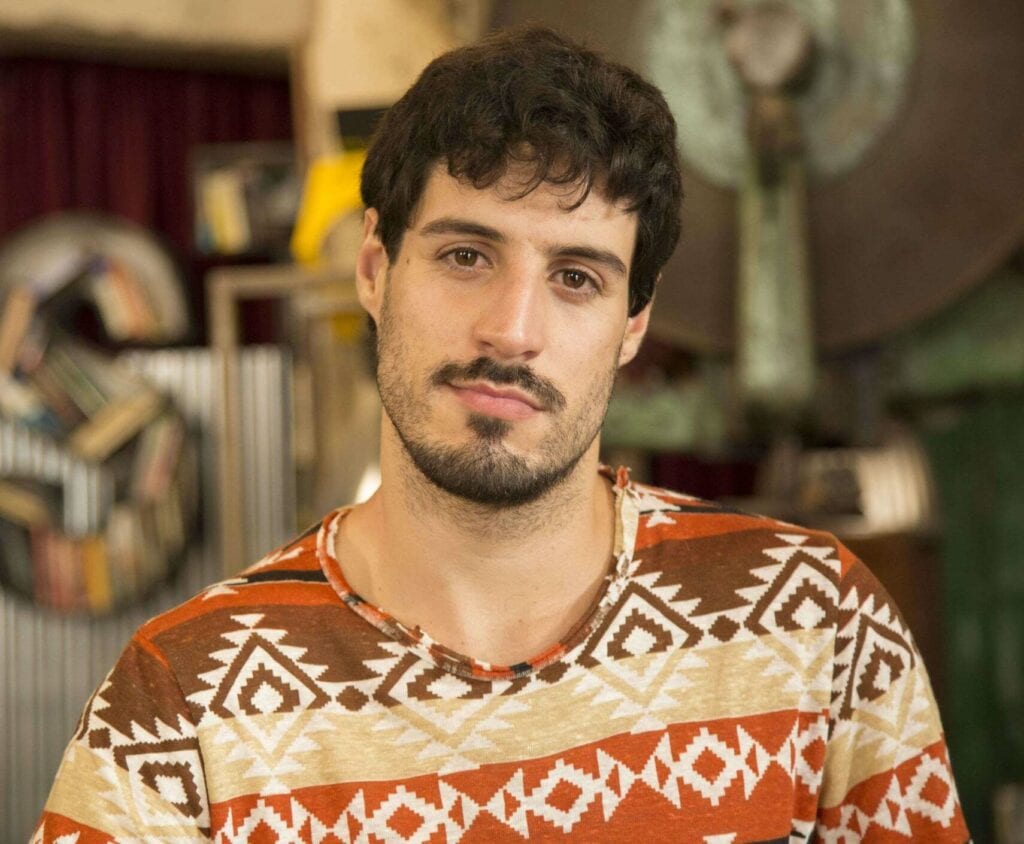 Hola, I'm Rubén from the Canary Islands in Spain. I graduated in International Relations and being an expert in Social and Solidarity Economy, I have been an eco-social activist, promoter of training programmes and facilitator of participatory processes. In 2019 I contributed to promote the Fridays for Future movement in Madrid and Spain, coordinating massive climate mobilisations. Now, as part of the GEN team, I am based in the Findhorn ecovillage, continuing to put my skills at the service of a global transition towards sustainability and social justice.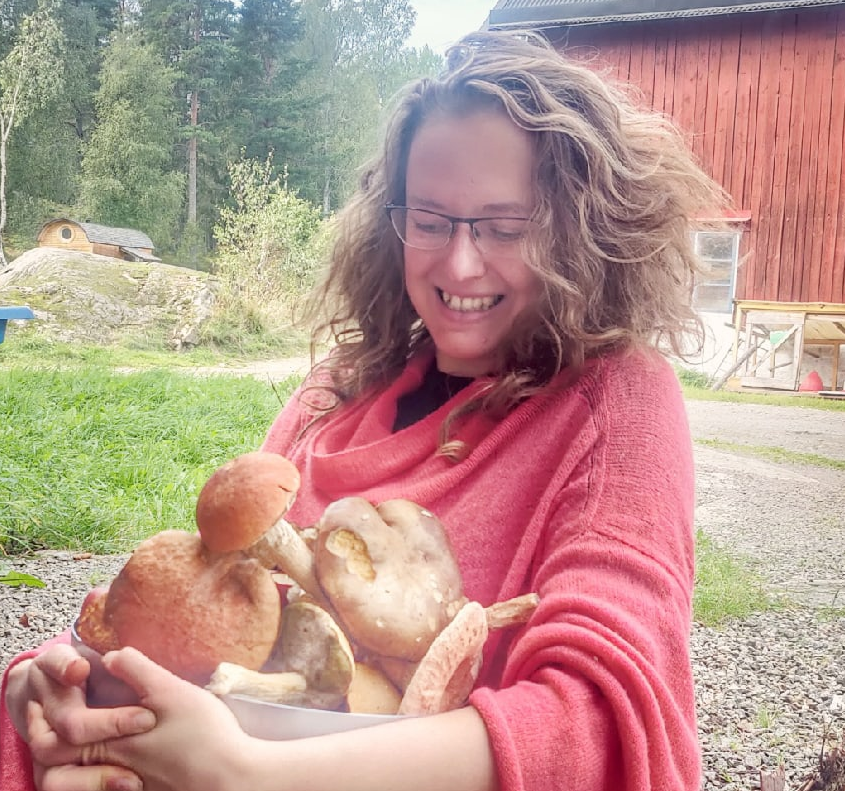 Greetings, my name is Alisa and I came to GEN International office from Suderbyn Ecovillage on the island of Gotland, Sweden. I was born above the polar circle in Russia, grew up in Kazakhstan, and for the past 8 years have had my home in Sweden, while traveling across many ecovillages. I studied graphic design, but later followed the call to find a more connected way of living on Earth, completed a Master in Sustainable Development, and since then have been working with non-formal education and pro-change networks, community-building, grass-root activists and an international art-community.
We're happy to meet you soon!