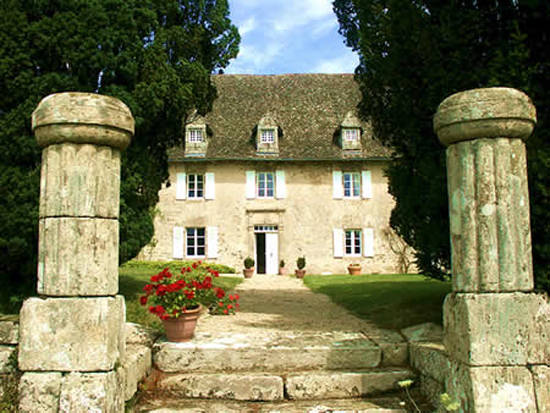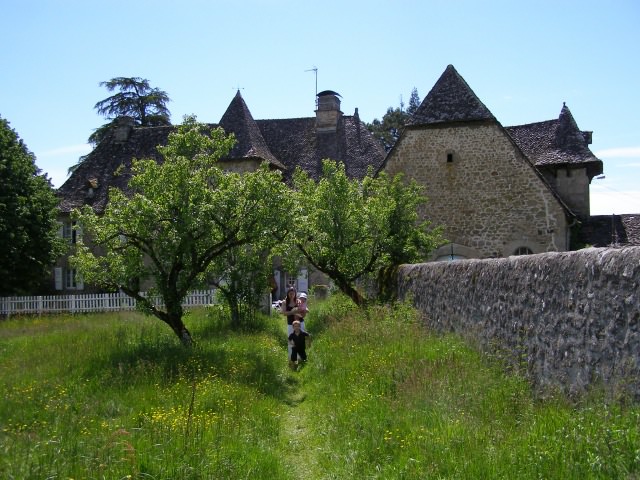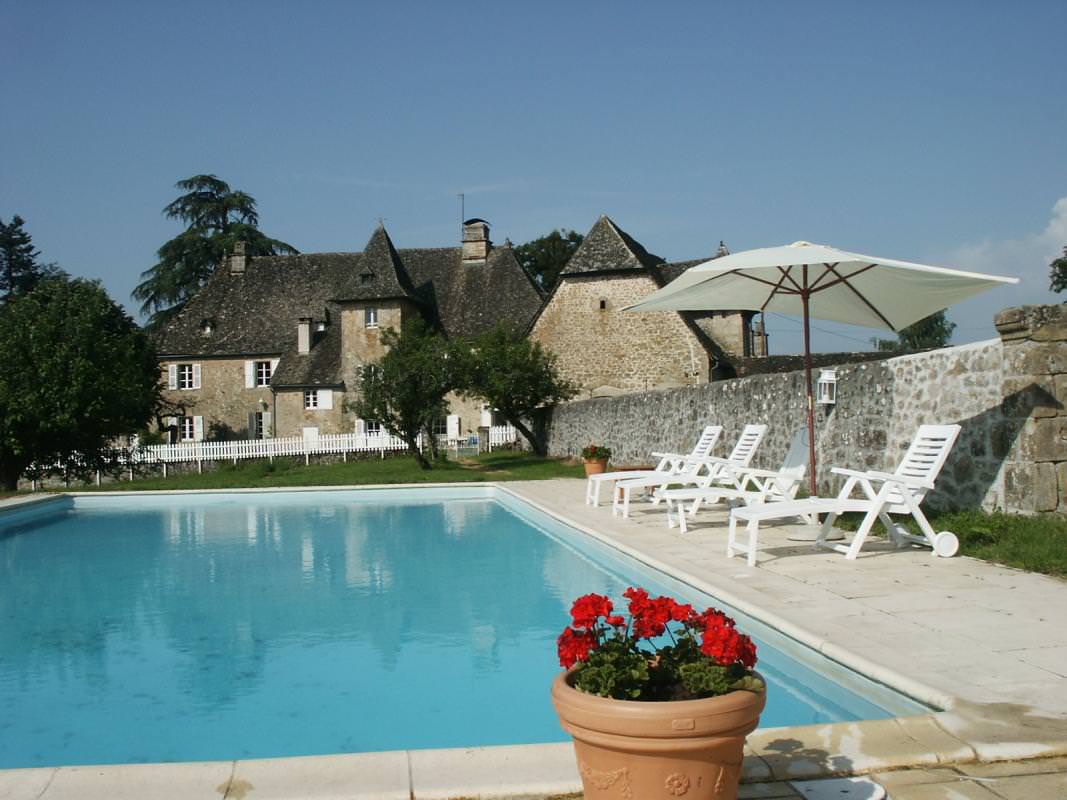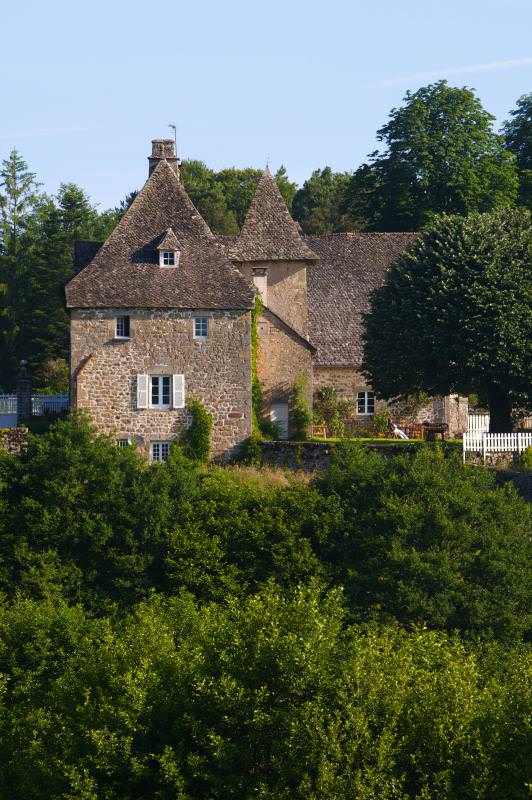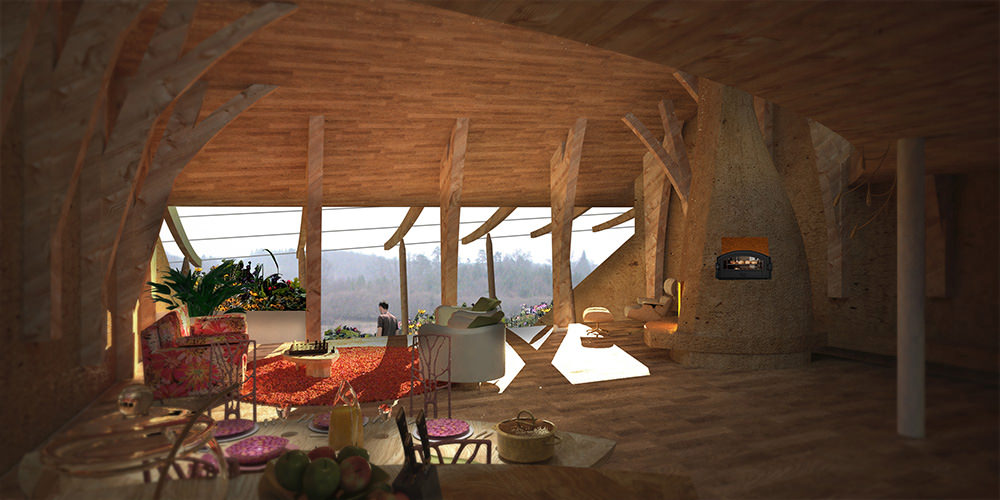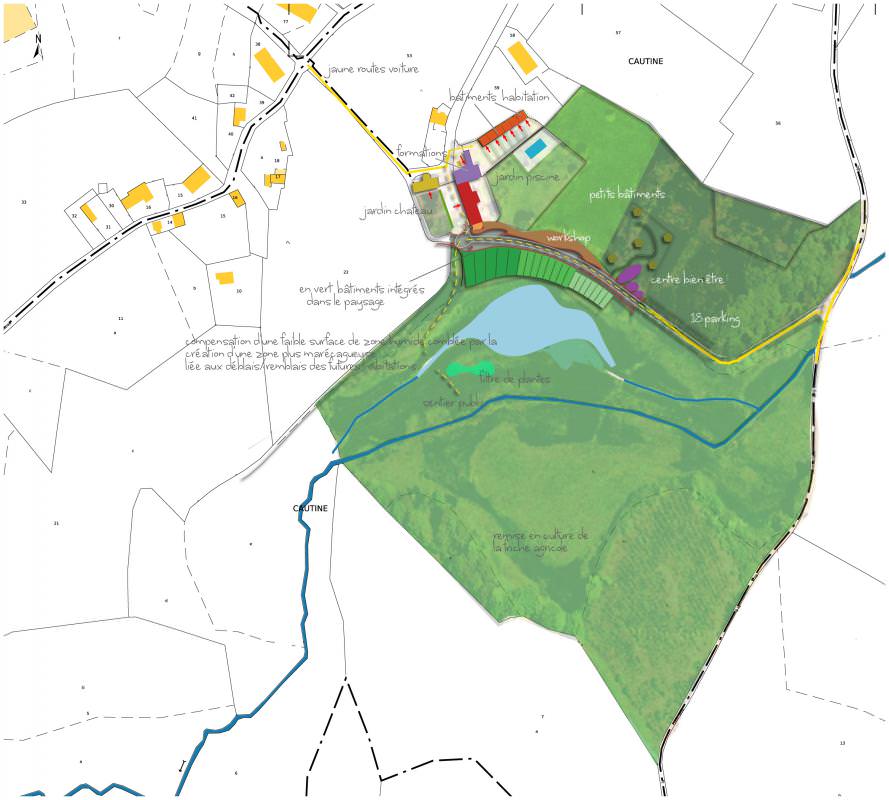 Introduction
We are developing a permaculture eco village and learning centre, on a fully restored, 17thcentury chateau estate in rural France. The property lies in the heart 13 hectares of parklands and forests, in the midst of quiet, deep-green nature, surrounded by hills & mountains, forests & lakes.
Outline permission has been granted for ten to twenty house plots will be created for those who wish to join us and live here to create a sustainable life. Small, mobile, off-grid home kits have been designed specifically for this property and can be either self-built or built by local artisans. Outline permission has been granted and detailed planning permission is ready to submit. Gardens and land will be based on the principles of permaculture.
The chateau will provide visitor accommodation and a multi-functional workshop space for education and cultural activities. Residents will be able to offer their products and services to visitors as well as organise their own events and workshops for the public to generate income. Local exchange trading will permit trading both within and outside the property.
We are seeking 2 or 3 like-minded people to become founder members and join us in our work of developing the project, dividing the plots and finding suitable new members. The total amount required is €650,000 which can be split between 2 or 3 parties.
If you would like to arrange a visit or find out more, please get in touch.
Membership & Visitors
Current members: 2
Open to new members
We are seeking co-owners to help build the project with us.