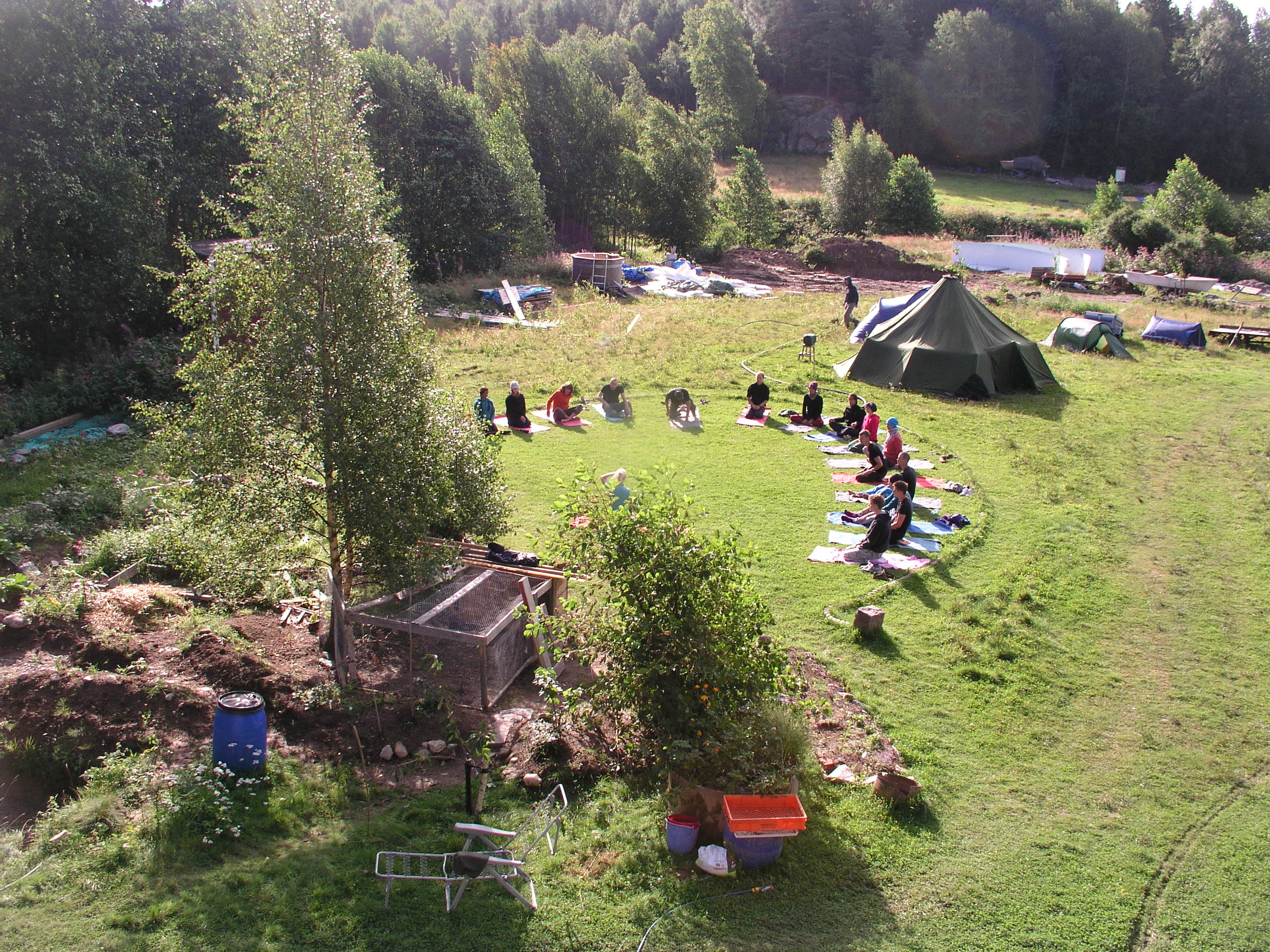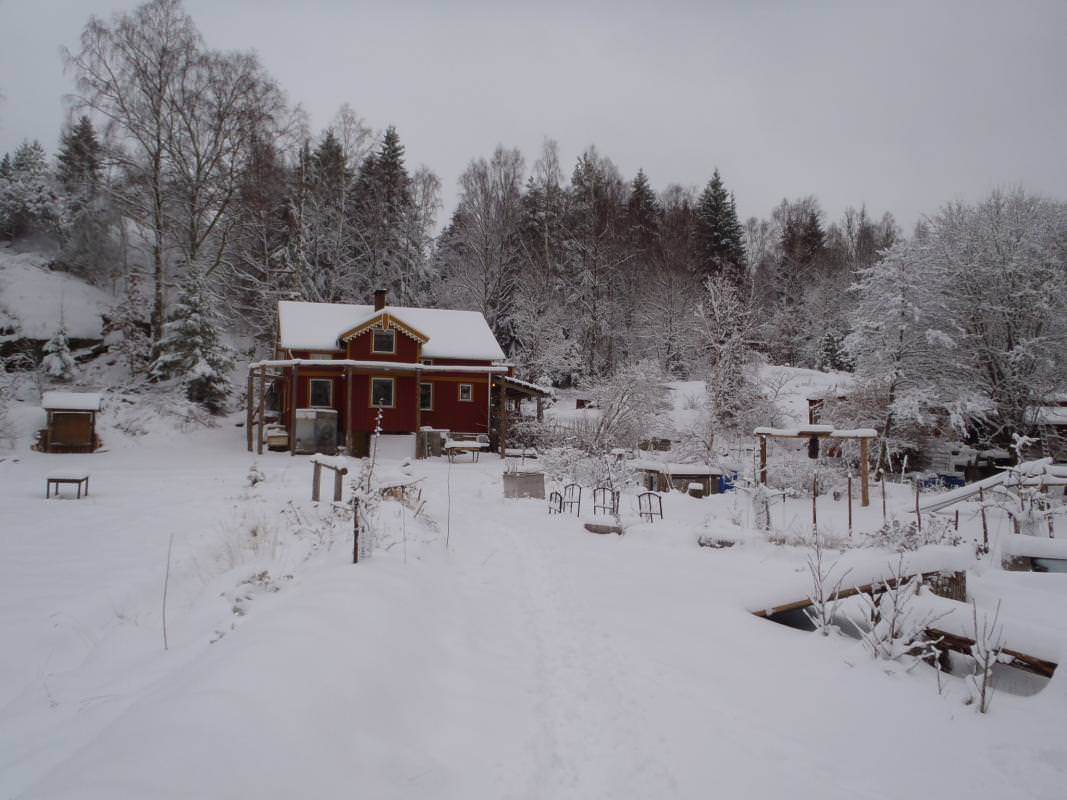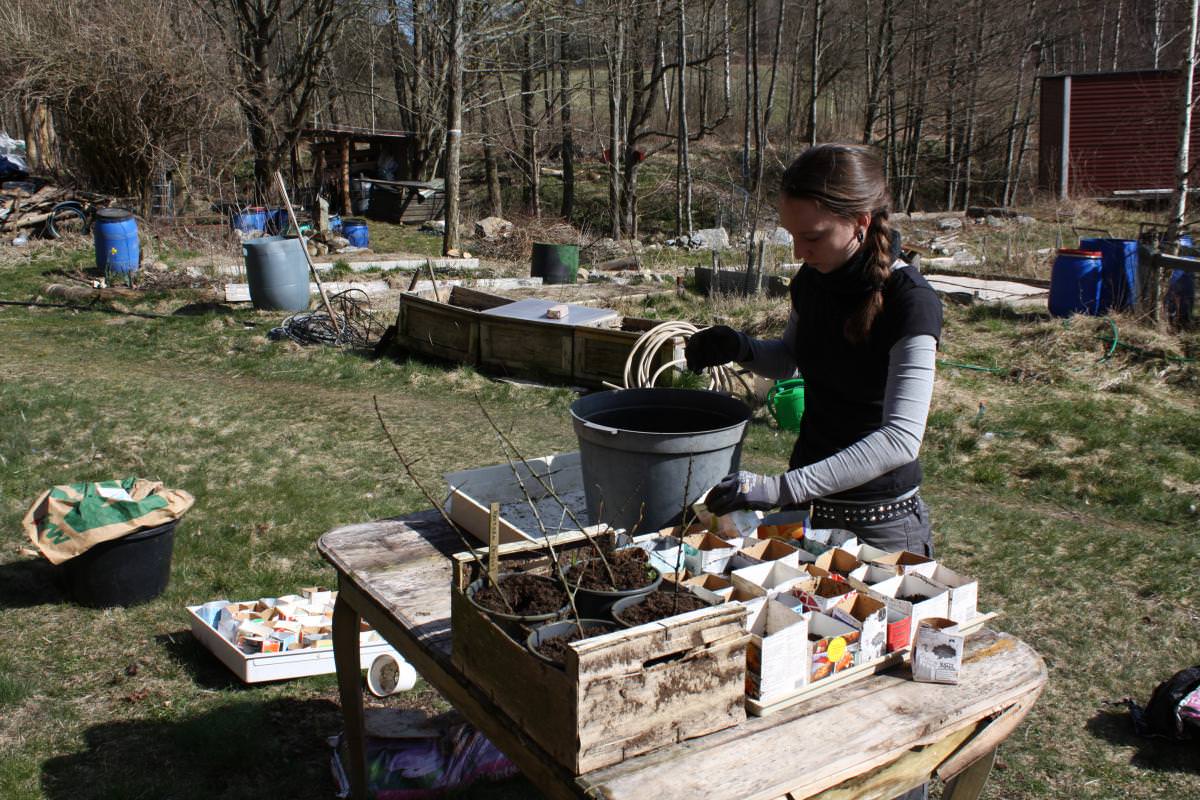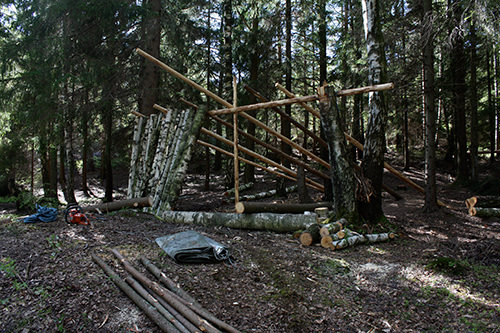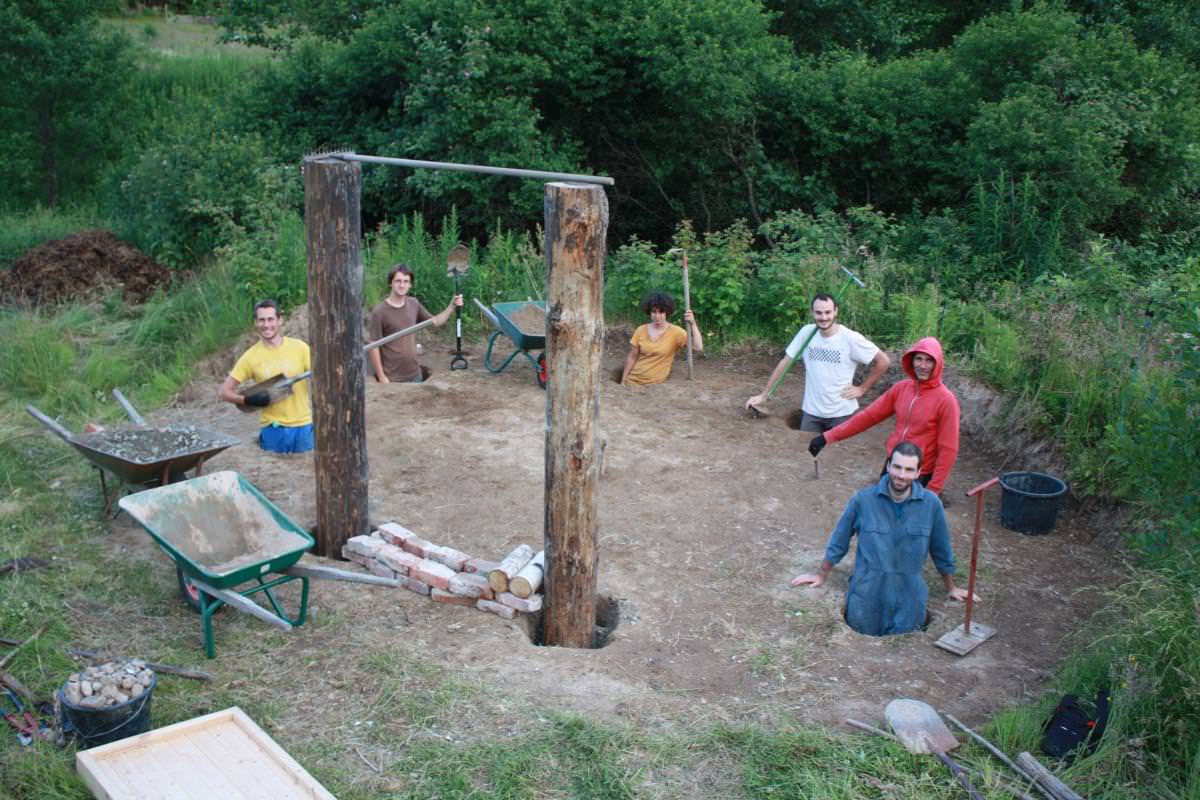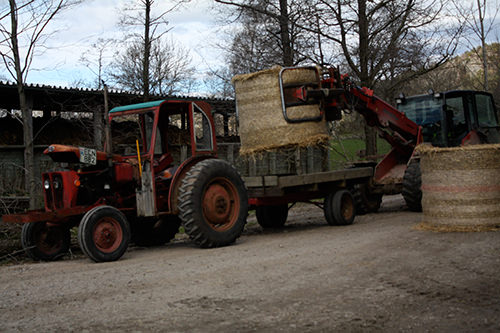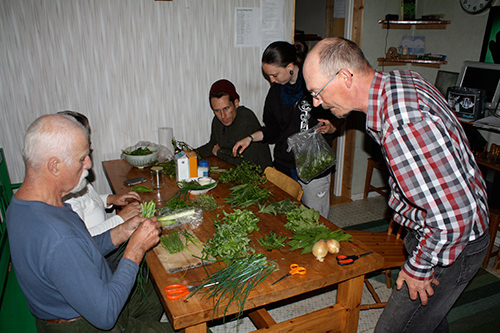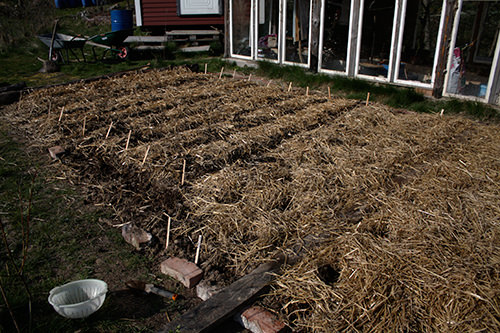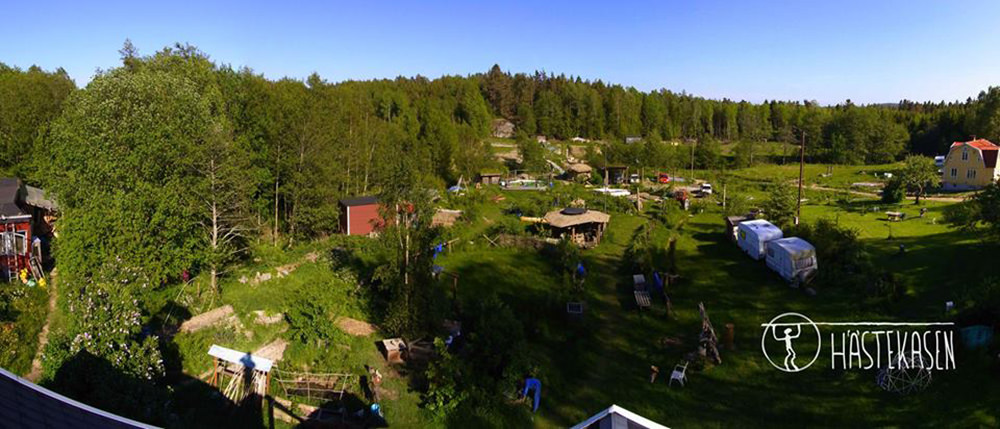 A small scale farm close to the sea on the Swedish west coast. At the end of a road, with a big forest in the back.
Aiming for self-sufficiency by permaculture farming. Hens, bees, sheep, ducks, dog, cat. It's not aiming for a village (yet), more of a main house and small one-room satellite houses around it. Small off the grid, low impact, low standard houses, tiny houses. 12 hectares. 1 hectare for animals, 1 hectare for farming, the rest for recreation and firewood and building material.
We focus on water, food, shelter, warmth, building (with natural material), sewage (dry toilets).
We are attached to Erasmusplus, ESC, WWOOF and Couchsurfing. In the summertime there is a lot of visitors doing adventure activities and some yoga. Some 30+ people here.
We are looking for volunteers that would like to do an Erasmusplus/ESC volunteering (6-9 months)
A strict no-drug policy. Not even smokers of nicotine are welcome. We try to eat less sugar, avoid carrying and staring into mobiles.
We are not so "hippie-peace-love and understanding", more like green entrepreneurs.
Hästekasen is preparing for potential collapses in economy, ecology, "energy". Hard work is needed, more producing, less consuming.
We eat some meat, but only if it is home slaughtered. We are mostly atheists. We like nature, our own music, sport/yoga, handicraft.
We are currently saving money to be able to buy neighboring land and expand, but it is an expensive area due to proximity to the sea.
We have got a few huts for rent.
Membership & Visitors
Current members: 6
Open to new members
Open to visitors
Read the homepage.
Google the name.
Look at all pictures.
Present yourself thoroughly.
Start with a short "couchsurfing".
Maybe a "workaway".
Share the vision and lifestyle ambitions.
Land for lease available
Who are you?
What do you eat?
What is your relationship to money?
Is there a god?
How do you define honor?
Are there things you would never do?
How is your agreeableness?
How do you celebrate?
What do you produce?
What is your thoughts on toilets?
Could you produce more than you consume?
At what level do you recycle?
What are your skills in non violent communication?
Are you spiritual? How does that affect your choices?
How do you use music?
Your thoughts on hygiene?
What addictions do you have?
Can you kill?
Are you open minded?
How much energy do you consume?
What are you afraid of?
Have you met your inner child?
Work ethics. What does that mean to you?
Ever thought about your greed?
Do you know the difference between your needs and wants?
Can you build your own house?
What is your relationship to your mobile phone?
Bag with wheels or backpack?
What is in your make-up?
What irritates you?
... or whatever defines you...
Images & Video