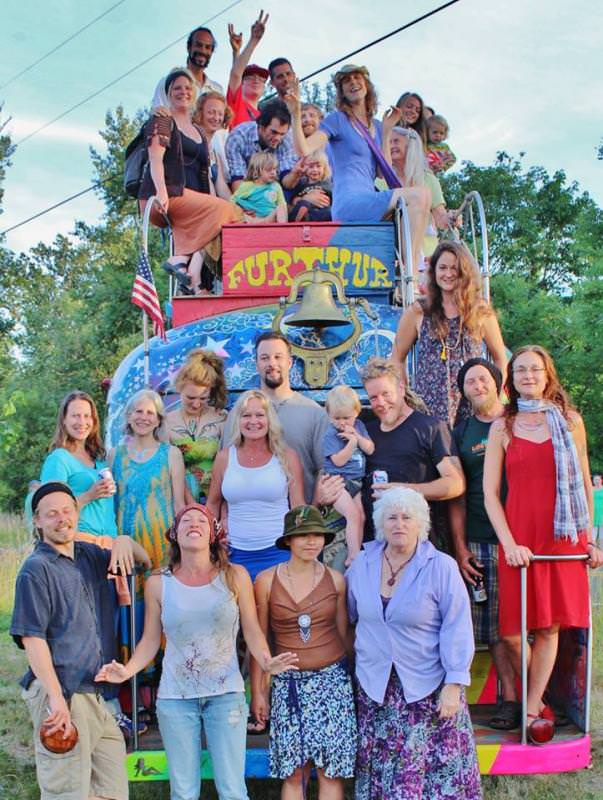 We are in the process of creating a new ecoVillage called 'Meadowsong'. We are an established community and have recently re-organized and are ready to start development work on this ecoVillage.
We are looking for new community members who are skilled at providing planning, development, construction, maintenance and operations along with architectural, engineering, computer/IT, health, legal, finance, etc.
(from our web site) Future of the Community
Lost Valley Center owns a rural property with an extremely unique zoning status inherited from the previous owners (Shiloh Youth Revival Centers). On our 87 acres of land, we are blessed with a future capacity of 35 staff member families, 150 resident students, and 3000 annual guests (currently, our total population is about 40 people on-site, and we are looking for more long-term community members). However, our site map (inherited from Shiloh) is unclear as to exactly where we can continue to develop our approved on-site residences and facilities. We are currently in the process of working with Lane County Planning Department to come to agreement about site locations and uses. In addition, we are seeking neighboring land to further develop our agricultural programs and self-sufficiency efforts.
At the same time, we have worked with our on-site staff and Board of Directors in developing a new legal structure that allows for co-ownership of the land and residences. Finally, we can create a way for our hard-working staff to commit to this caretaking of the land for the long term by providing security through the ability to own the land we build upon. In addition, we are researching conservation easements and other legal methods to protect the integrity of our natural ecosystems indefinitely. See our Long Term Vision for more information. Stay tuned!
Contact [email protected] for more information about our progress towards a new site plan and the future possibilities for owning a home in community at Lost Valley.