Sunseed Desert Technology is an eco-project based in an off-grid village called Los Molinos in Almería (Spain). Our vision is to discover how to live a healthy and ecologically responsible life working in harmony with nature. To reach this, we strive towards closed cycles, using solar energy, growing food, protecting the soil from erosion, eating a vegetarian diet, using low-tech energy efficient devices, and applying reduce-reuse-recycle.
Sunseed is based in an ancient little Andalusian village with a long historical background. The electricity is provided by solar panels, nearby water source is providing water for daily use and natural water treatments are used for sewage. With around 50 inhabitants it is a place of different creative projects like Sunseed, Pita-Escuela, Mirador, Casa de la Realidad and Cultura de la Tierra.
Sunseed was first conceived in 1982 with the goal of finding and spreading new ways to help people in poverty on desertified land. In the '90s, teams went to Tanzania to start trials of an ultra-low-cost solar cooker. Since 2002, Sunseed has changed its mission to: "To realise, demonstrate and communicate appropriate and low-technology solutions that support a low-impact lifestyle"
We are located in a valley of endangered river Aguas in the natural reserve of Karst en Yesos de Sorbas, famous for its gypsum crystal caves. Various hiking trails are located in the valley, including a route to the source of the river passing through the natural swimming pools.
Sunseed is an international transient community with the staff/volunteers constantly changing. On average there are 20-25 people living and working at Sunseed.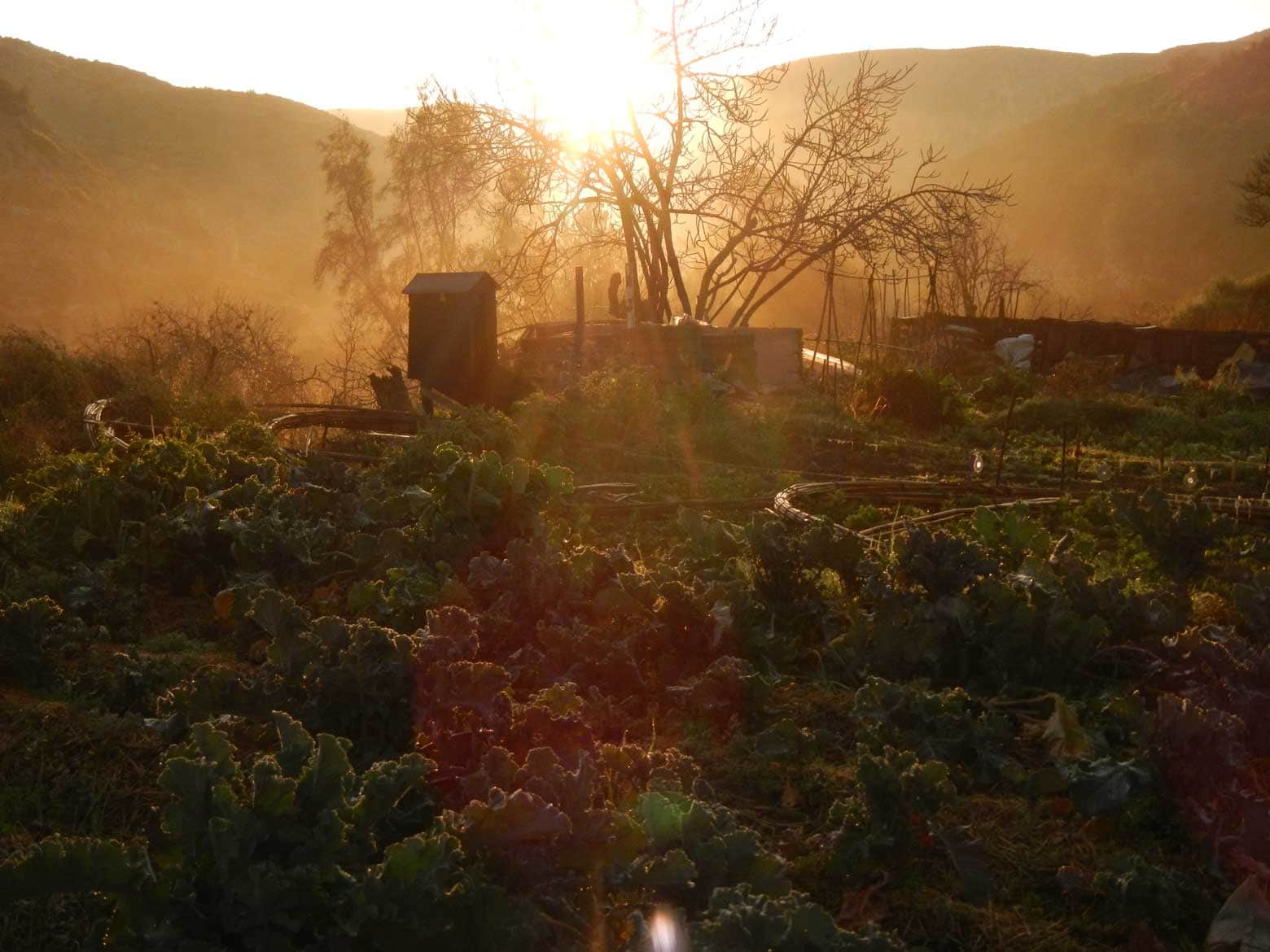 Membership & Visitors
Current members: 30
Open to new members
Open to visitors
Sunseed is a transient community, there are no permanent residents. Paying volunteers stay on average for 3-4 weeks, ESC volunteers and (Erasmus) Interns stay on average between 3-6 months, staff members stay on average for 1 year. Please see our website for more information or if you would like to visit: https://www.sunseed.org.uk
We all live and work together among four houses and several garden terraces. Staff and volunteers share the responsibility of cooking and cleaning throughout the week. We spend one day a week working together communally which is split between the weekly meeting (using sociocracy) and the communal activity.
Sunseed is divided into 8 departments:
– Organic Gardens
– Sustainable Living
– Ecosystem Restoration
– Appropriate Technology
– Eco Maintenance
– Communication
– Education
– Operations (Administration)
Each department has a coordinator to manage the work, helped by assistants. Volunteers have the opportunity to experience and work in each different department during their stay. Furthermore we also take in Interns and ESCs.