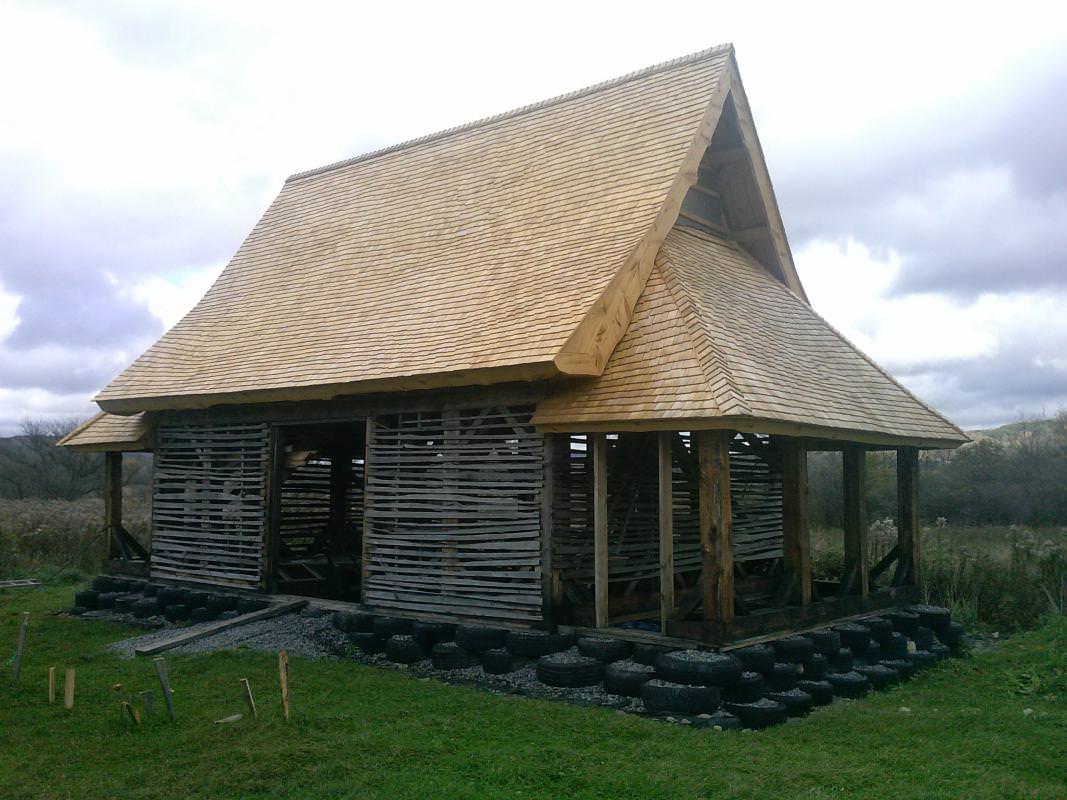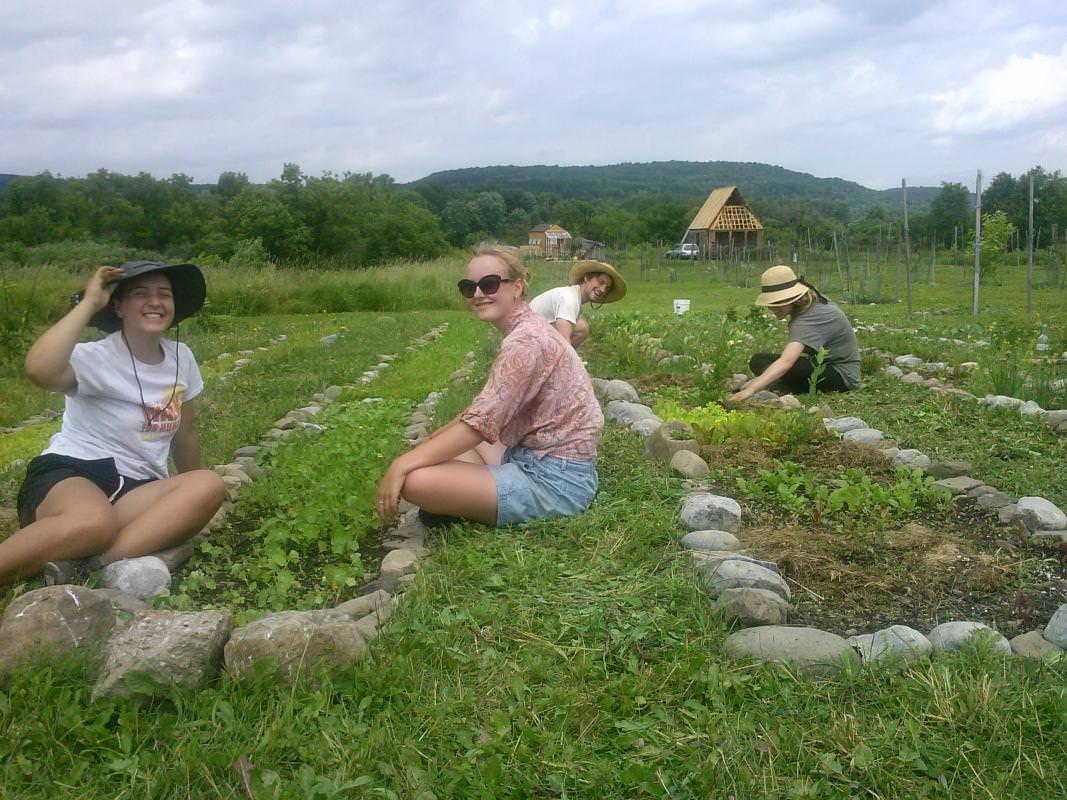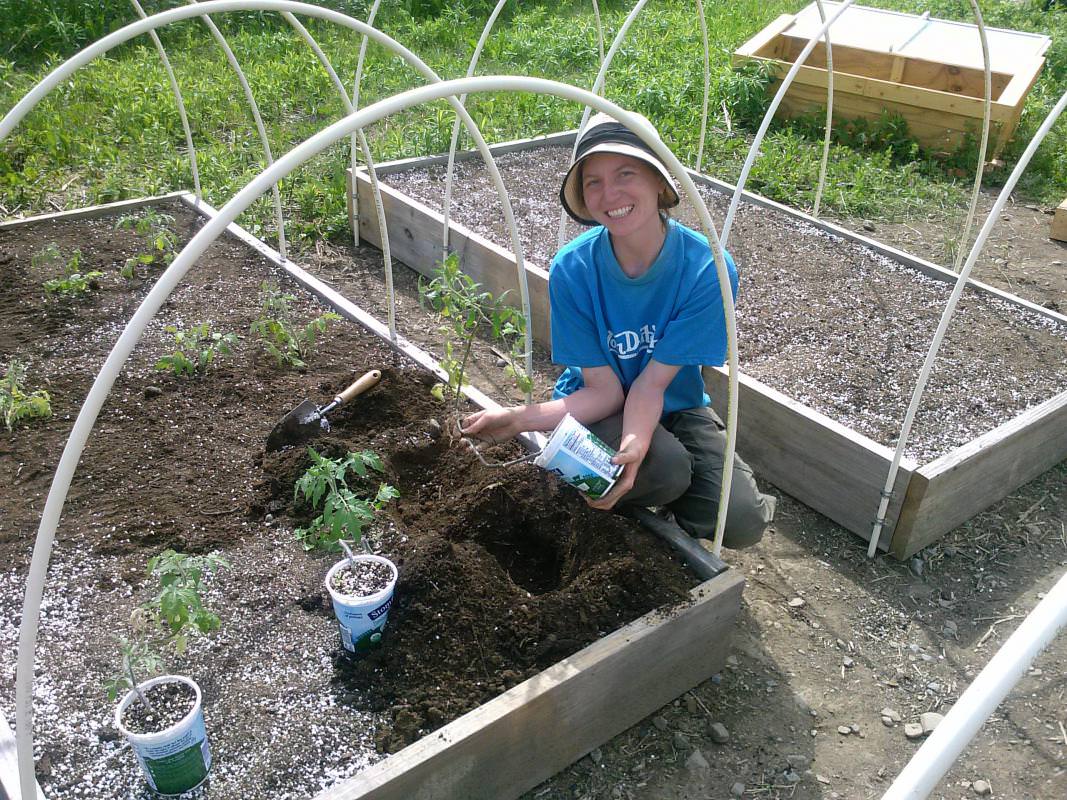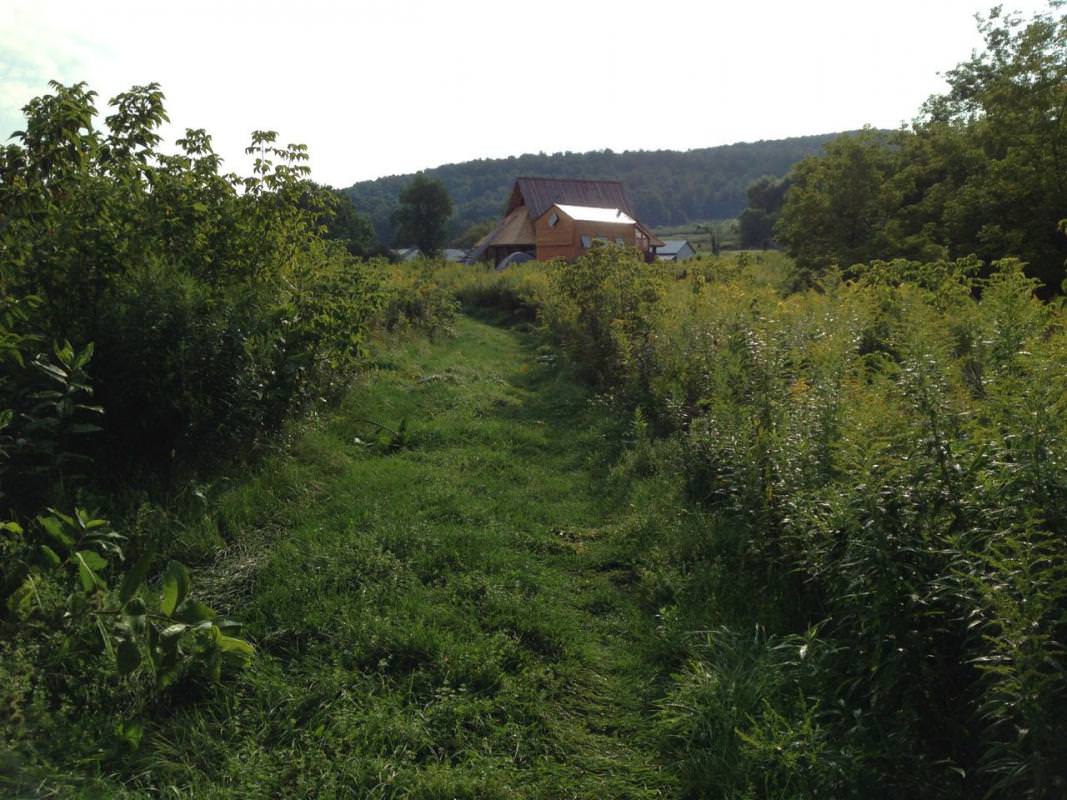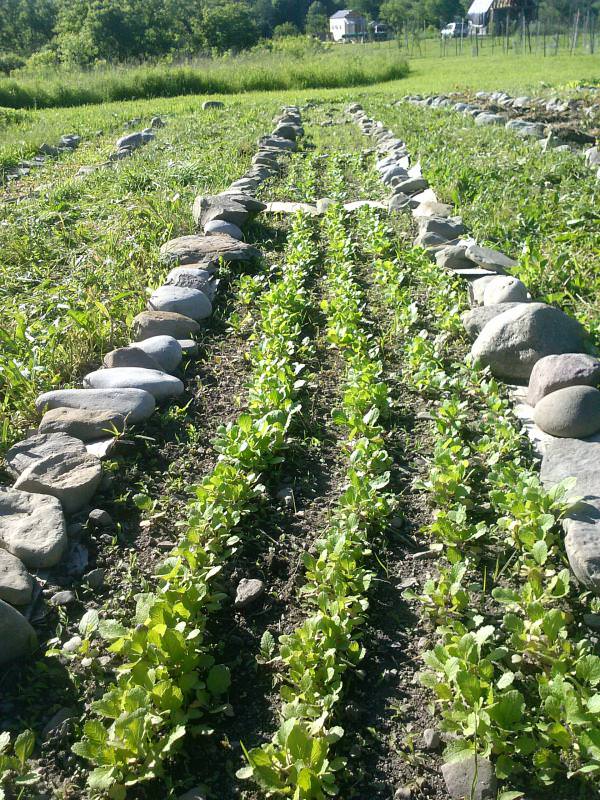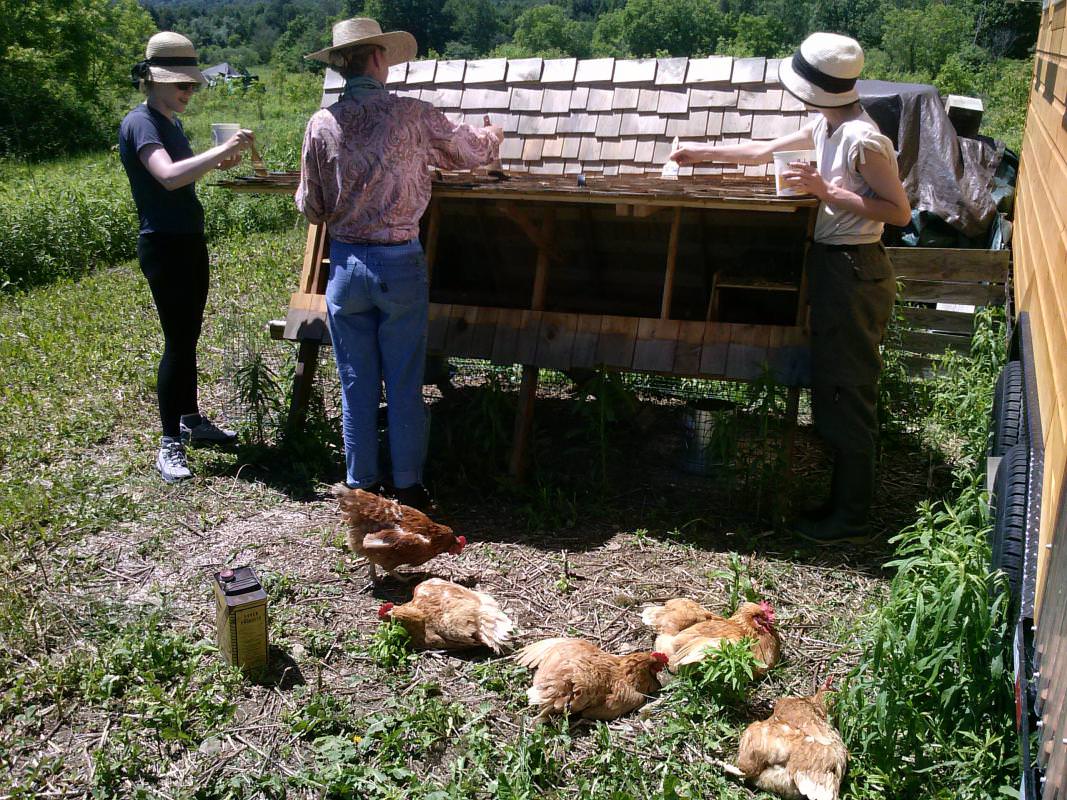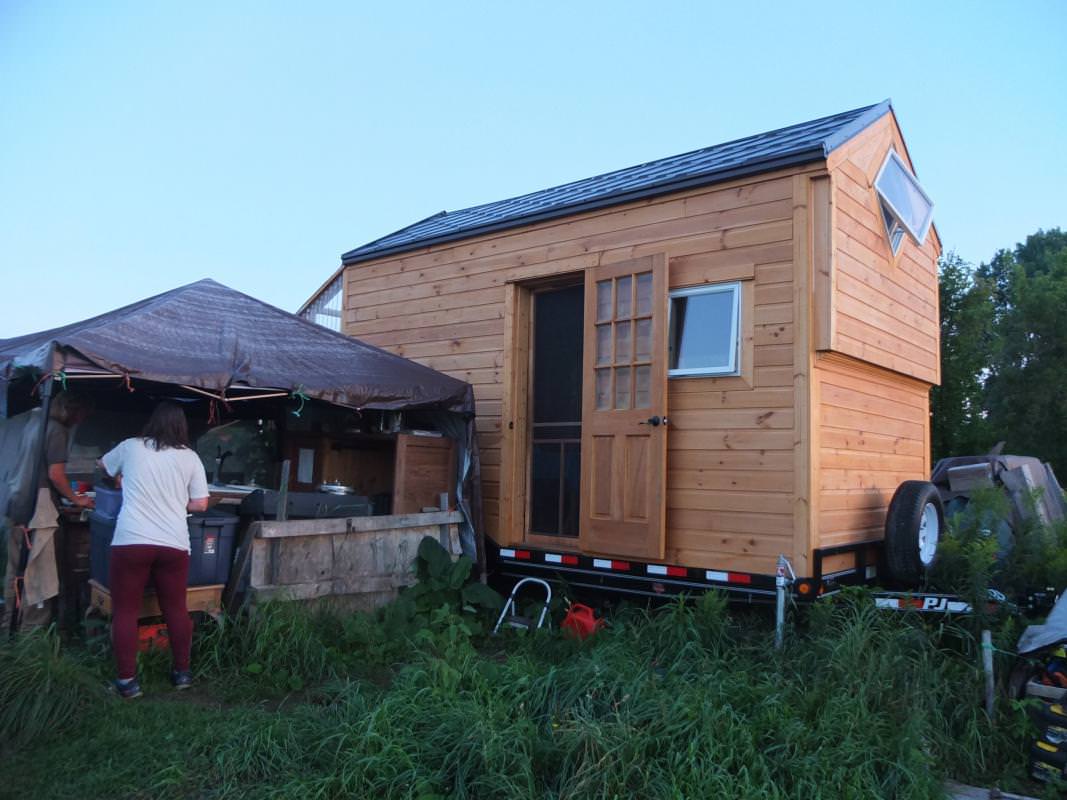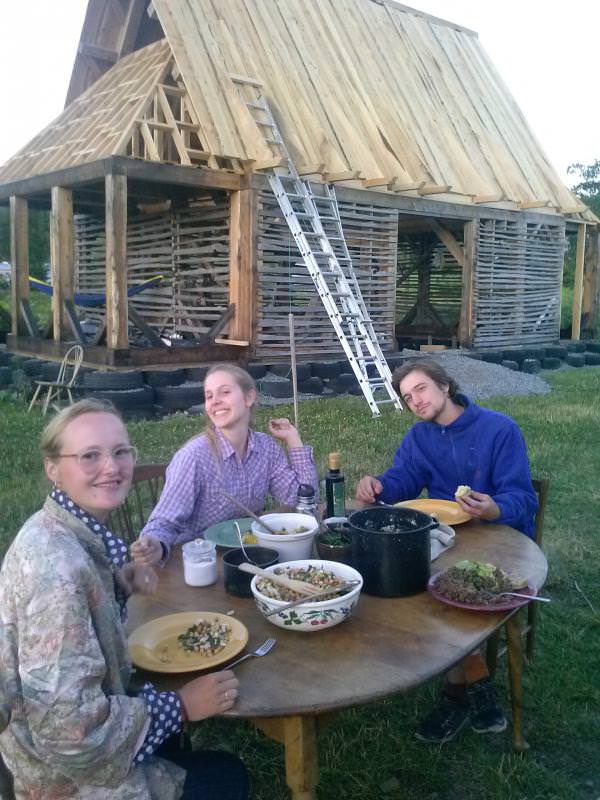 We are building an off-the-grid homestead and education center following the principles of organic agriculture and permaculture design. We are situated on 12 acres of field and forest, in the rural hamlet of West Edmeston, located alongside a growing Amish community in central New York State.
Our accredited internship program has attracted interns from North & South America, Africa, Asia, Europe, and New Zealand. Interns will gain hands-on experience in low-till organic farming, regenerative agroforestry, permaculture, natural building, and food preservation. We are seeking interns interested in disconnecting from the mainstream, learning to support ourselves by growing our own organic produce, utilizing natural building methods to construct our barn and dwelling structures, making our own household products like soap and shampoo, reviving traditional agricultural and lifestyle practices, and living in community.
We grow a diversity of organic annual and perennial vegetables, mushrooms, herbs, and fruits to sustain us throughout the year. We sell our surplus to local natural food stores and restaurants in our region, and we offer a CSA program for families in our area. Our orchard consists of over 50 varieties of cold-hardy fruit and nut trees and berries. We also forage for wild foods, and raise chickens for eggs. We follow a whole foods, plant-based, vegetarian/vegan diet and supplement our produce with organic American-grown grains, beans, and other staples.
We are using natural building methods, as well as local and salvaged materials when possible, to construct our farm's infrastructure. Our completed projects include a mobile chicken tractor and a self-sufficient tiny home with solar panel, rainwater collection, and wood-burning stove. We are in the process of completing a traditional New England timber framed barn on a rammed tire "Earthship" foundation.
Membership & Visitors
Current members: 4
Open to new members
Open to visitors
We welcome interns with all levels of experience, with a dedicated work ethic, open mind, commitment to sustainability, and desire to learn together as a community how we can forge a new life independent of mainstream consumer culture.
Image Gallery