GEN Africa Representative
GEN Regional Representative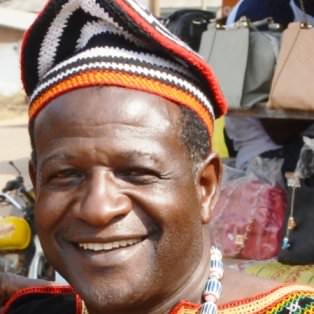 Joshua Konkankoh studied Mass Communication and spent 22 years working in the National Social Security Department of Cameroon as a communications officer. He is the founder and director of Better World Cameroon, which was founded in 1996, and the Bafut Ecovillage Project.
In 2004, he left social security work and has devoted 19 years of study and work to youth and agricultural development in Africa. He has been part of the development of youth, social security, forest and conservation policies in Cameroon. He has worked with the Ministry of Youth Affairs for the design of National Youth Council Policy; for Cameroon Hygiene, Sanitation and Safety; at Work Labour Code; and Focal Point of Biodiversity Conservation.
He is an intercultural consultant for youth development, where he mentors, counsels, and trains social entrepreneurs for a better world. Joshua is passionate about mentoring NextGEN Africa to develop innovative solutions for the implementation of the Sustainable Development Goals for Africa.
Site content by Joshua Konkankoh
Ecovillages
Region: GEN Africa
Languages: English, French
Ndanifor Permaculture Eco Village (NPE) VISION: Restoration of the broken communities of Cameroon and the Central African region using African Permaculture that creates a new sense of purpose for unemployed youth. MISSION: Deliver Eco Village Education for Sustainability Design Courses using Global Eco Village Network strategy and GAIA Education to form a corps of Trainers of Trainers for the African Eco Village Movement. OBJECTIVES: *Empower bottom up decision making by giving voice … Read more