Ambassador & Communications
GEN Australia Ambassador based in Sydney, Australia. A member of the GEN Australia Management and Communications team since March 2020. An enthusiast for the GEN Regenerative Design process. See my Journey to Eco-Village-ism published in Eco Village Voice! https://ecovillagevoice.com/gen-australia-evv002 & Experiencing the Ecovillage Design Education (EDE) Online - https://www.genaustralia.org.au/2021/09/29/experiencing-the-ede-online/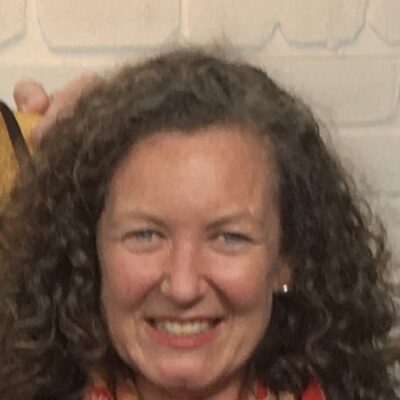 I joined the 2019 Training of Trainers to dive into the ecovillage experiential process, broaden my experience of the Sustainable Development Goals (SDGs) and to freshen up my facilitation skills. I was thrilled with the workshop and dived right in!
Part of the process has been to write an article for Eco Village Voice
That covers history of GEN Australia and my own journey!
Enjoy!
Since then I've participated in the GENOA November 2020 Restore & Re-Story online gathering, I've joined Narara Ecovillage and am an active participant in a few circles engaged in building collaboratively with inclusivity and access for everyone in Stage 2 development.
I'm looking forward to more events hosted by ecovillages and collaborations with other climate/community organisations.
I'm keen to see a network of Ambassadors from Ecovillages, group of trainers and consultants across Australia. The areas where the GEN design cards can be used is VAST! From schools to universities, concerned citizens having climate conversations to councils, governments and activists.
Volunteering has broadened my understanding and learning about the benefits of social media in a 12 month program for causes has been an addition to the benefits of touching the dirt and re-learning about wind, rain and soil while doing my Permaculture Design Certificate (PDC) near Narara!
It's been a privilege learning from the GEN AU and GENOA team. How awesome it will be to have COVID-safe EDEs and a Convergence again - in time.
In August 2021 I completed the first online EDE with Macaco and Taissa and it was POTENT. I can highly recommend the collaborative and creative process as being reward, inspiring and full of hope for regenerative actions.
It's such testimony to the passion of the GEN team in seeing how the GEN learning platform continues to populate. It is with great pride that I'm part of such a holistic solution to the climate mess we find ourselves in.
Primary interests: Regeneration, community-building, permaculture, sailing, skiing, e-cycling, nordic walking, joyfulness, playfulness and mindfulness.
Events & Trainings held by Tanya Mottl
Date: 17 – 26 September 2021
Language:
Location: Narara Ecovillage, 33 Gugandi Road, Narara, NSW, 2250, Australia
Three events held on three different dates. All can be viewed and registered for on the Upcoming Events tab of Narara's website – https://nararaecovillage.com/ … Read more
Site content by Tanya Mottl
Ecovillages
Region: GENOA
Language: English
Narara Ecovillage (NEV) is situated at Narara, close to Gosford and the main train line to Sydney, NSW, Australia. A project that started as a Dream in 1999, with People in 2004 and with Land in 2012. Currently, 100 of us are living in our homes on site and another 140 committed future residents are on their way. We are a well-developed, diverse community that has been working together to develop this wonderful 63-hectare site with our own beautiful 45 megalitre dam and nearby Strickland … Read more