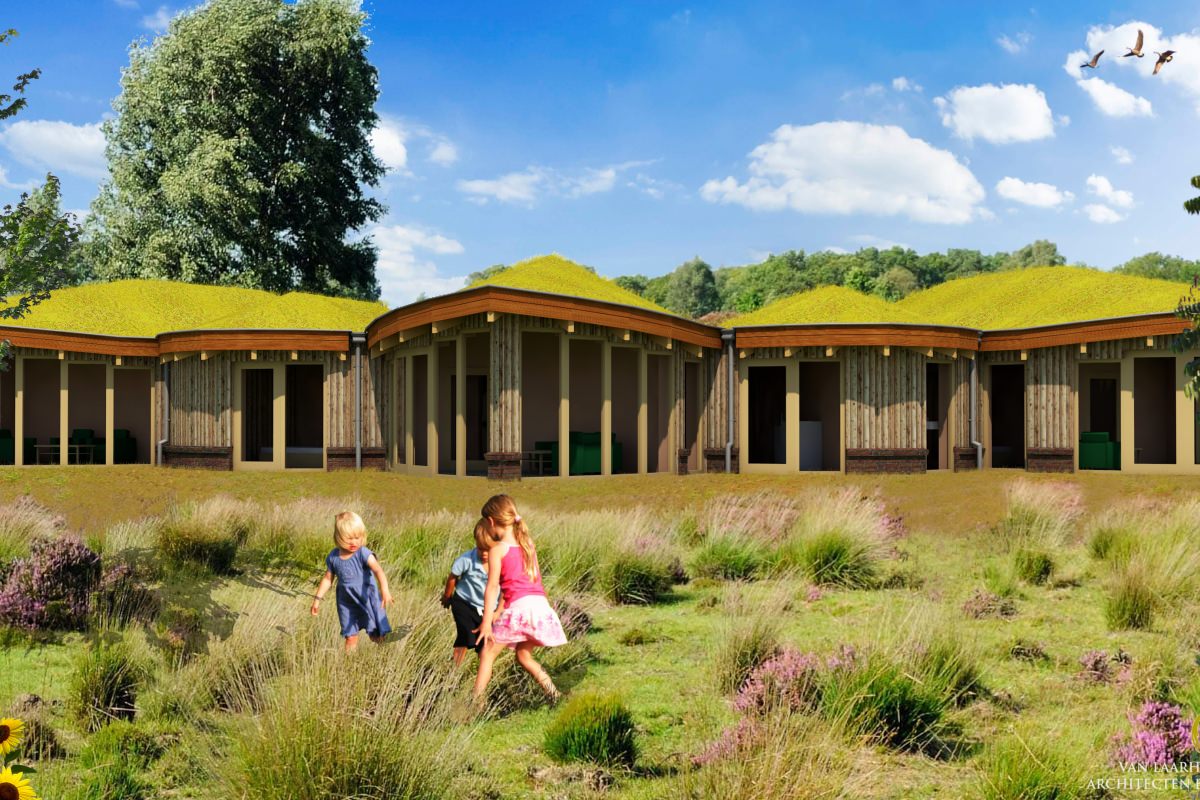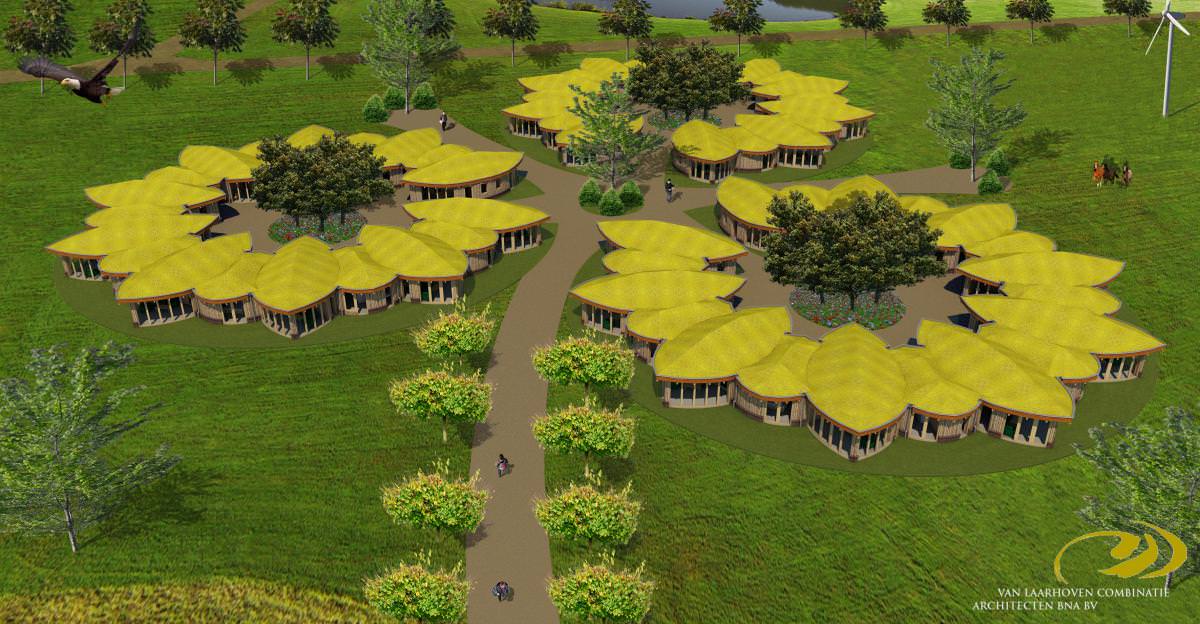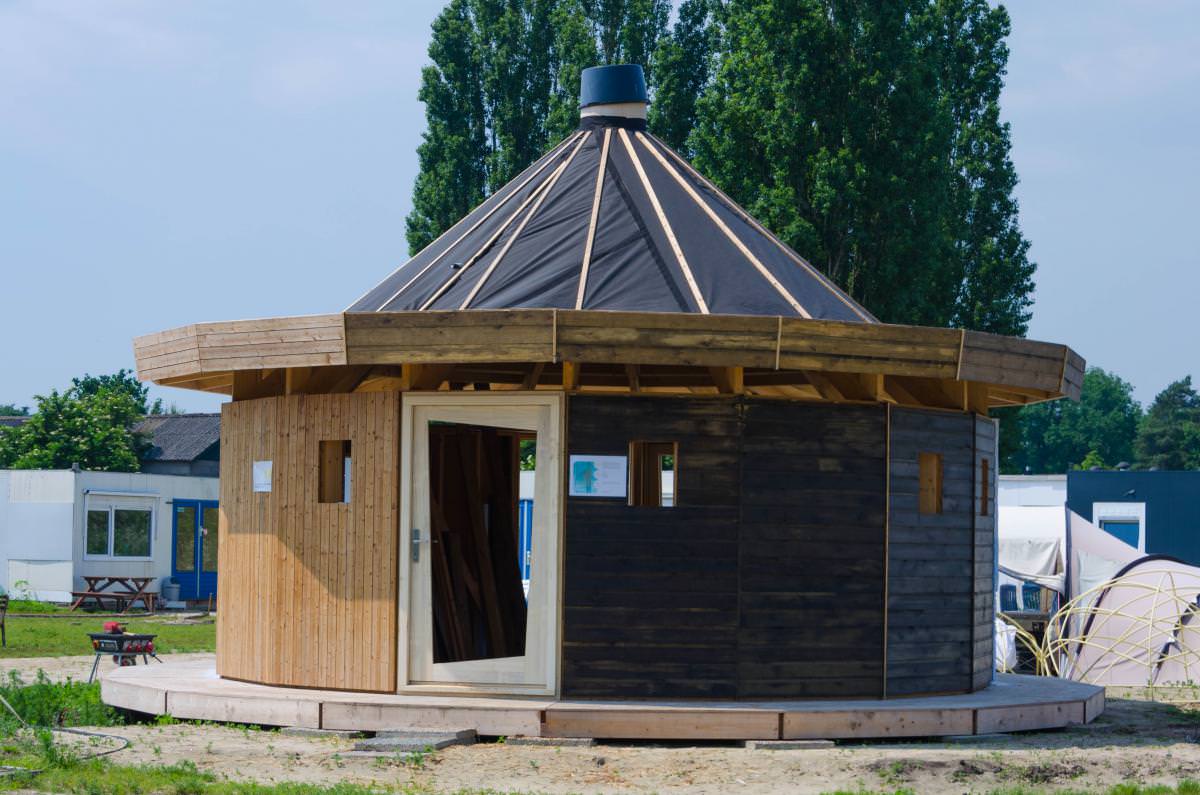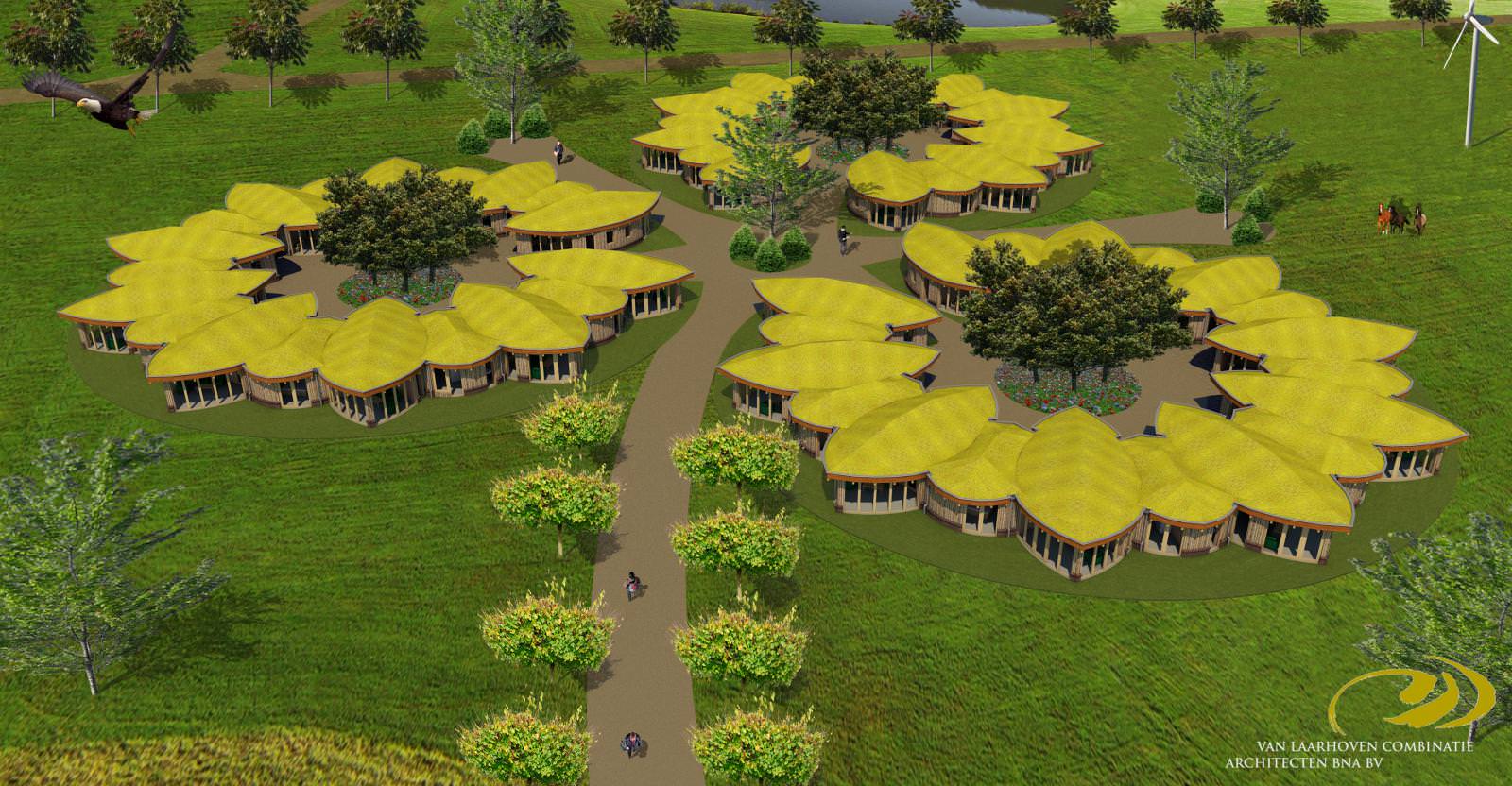 In Boekel Ecovillage we cater our needs in a very sustainable way. By doing so, we contribute solutions for climate change, environmental pollution, loss of biodiversity and exhaustion of natural resources, in close cooperation with our surroundings. If fact, Boekel Ecovillage is working on all 17 SDGs!
We have build a self-supporting village when it comes to energy, water and most of our food. It is financially supported by three levels of government, as we are their showroom and living lab. Everything is done following our ambitious vision and mission and is completely fossil-free.
When in 2019 Boekel Ecovillage applied for an EU fund, the EU sorted all 24 projects that applied on order of possible impact and Boekel Ecovillage was number 1!
Boekel Ecovillage acts as a Living Lab, a real-life test and experimentation environment for a sustainable future. Ecovillagers are users and producers, co-create innovation and foster user-driven open innovation.
In 2021 the Dutch Building sector awarded Boekel Ecovillage as the Most sustainable organisation of the Netherlands. Boekel Ecovillage also won the Public choice award and even a third sustainable building award. The LeadLink of Boekel Ecovillage is asked to be jury member of the largest sustainable building award! The Ministry of Economic Affairs appointed him as the Climate Mayor of the entire municipality of Boekel. He was also asked to participate in the core team of the Ministry of Infrastructure and Water to help write the Dutch National Environmental Programme.
Membership & Visitors
Current members: 61
Not currently open to new members, but might be in the future
Open to visitors
You have to be able to speak and understand Dutch.