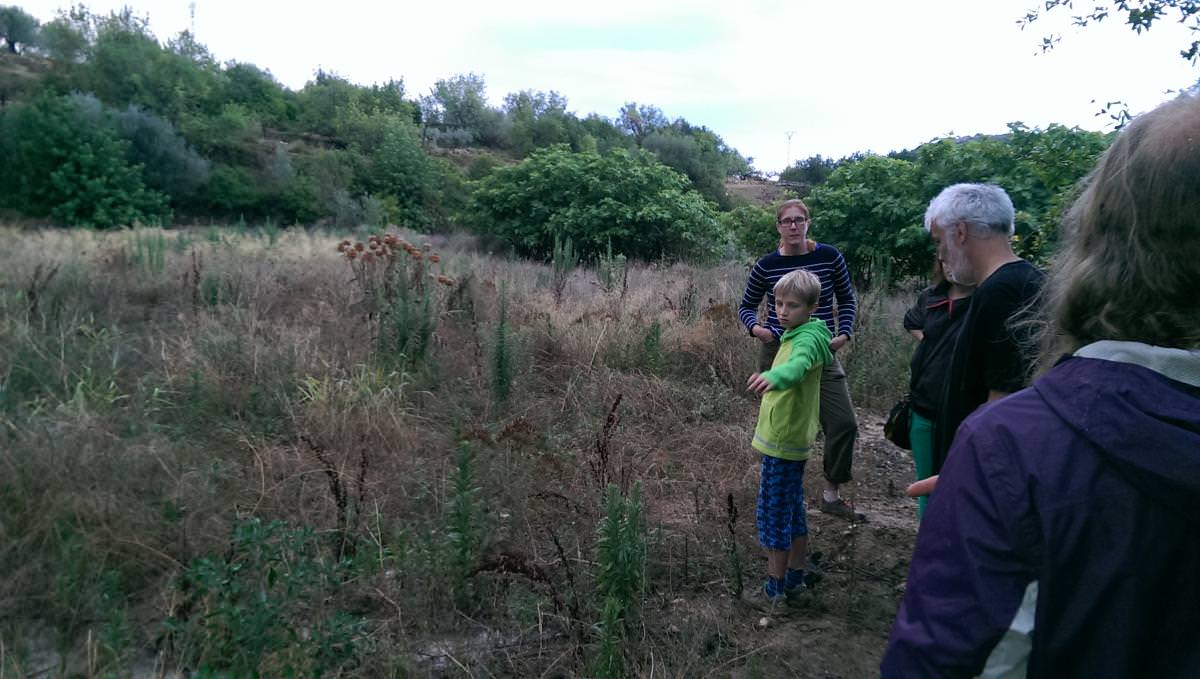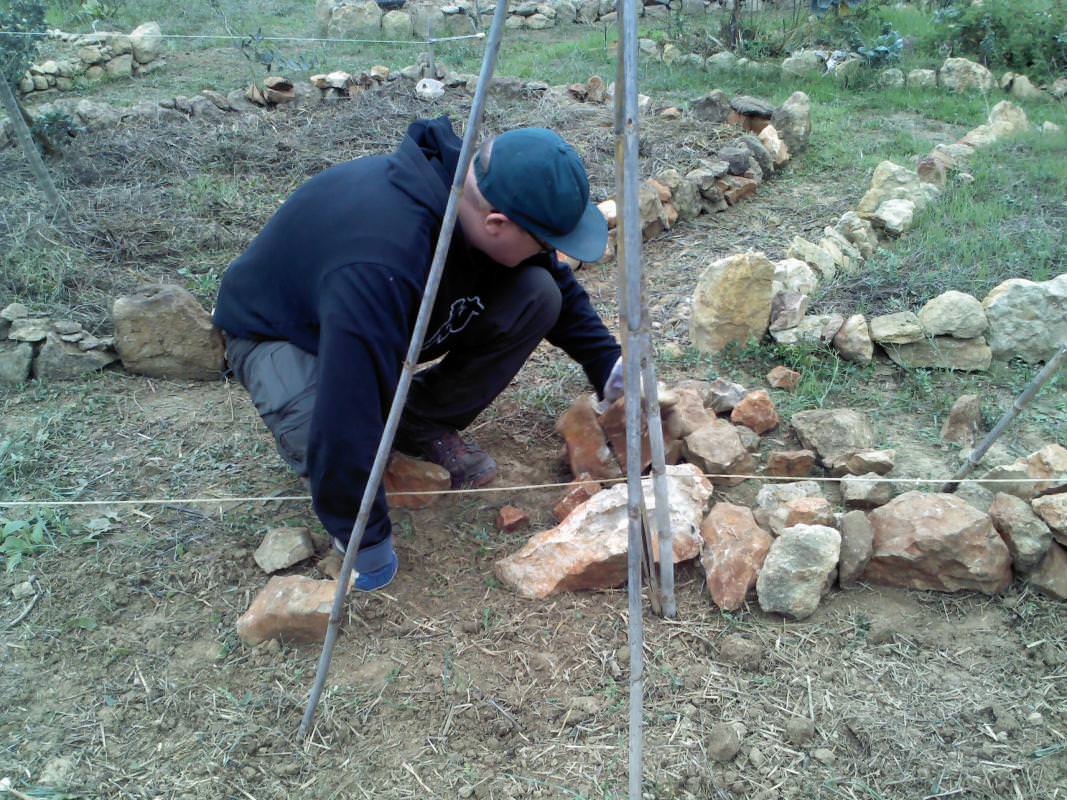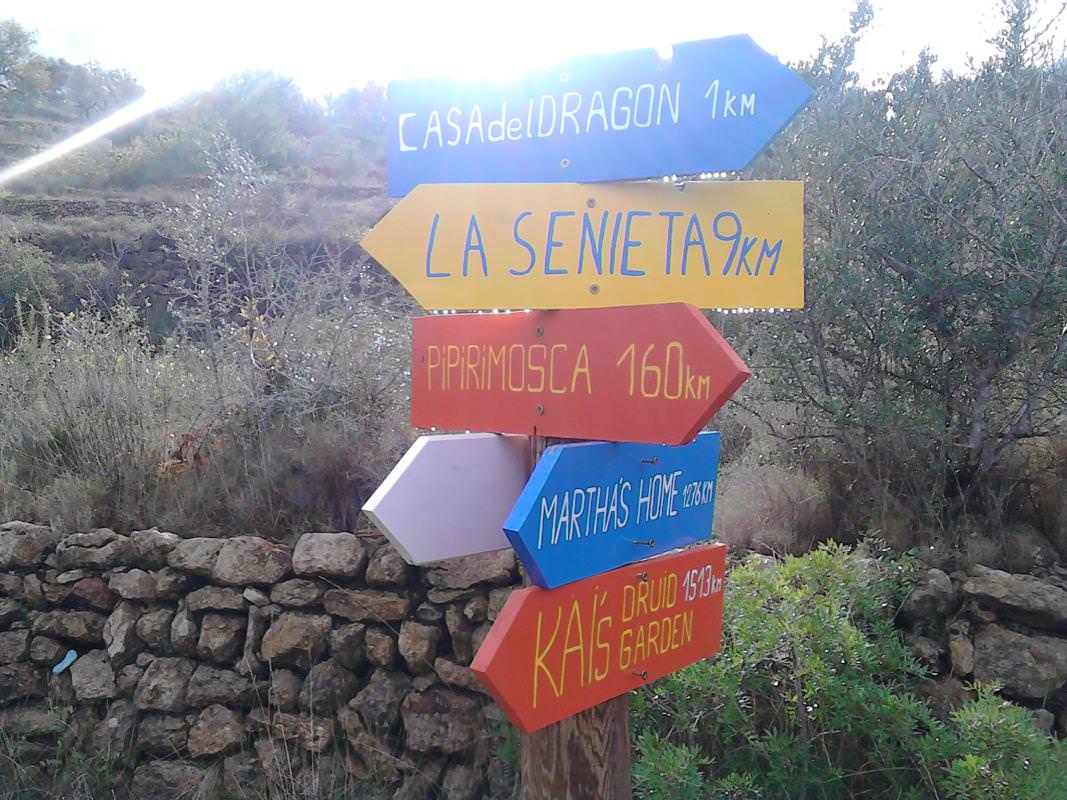 Familiafeliz based on 3 members with more than 15 years of living, working and developing a community life together with 50 to 100 guests each year (mostly in our Spanish destination).
We are involved in social projects like summer schools in Romania, we are involved in educative projects together with universities (MLU Halle, Biodidaktik) and we are involved in alternative gardening and bio construction and we are running an art gallery and some European art projects.
Among other activities around the artist residence CASA DEL DRAGON we found
and develop a dye garden. This garden is part of the worldwide project sevengardens.org and we are happy to announce the first garden of this UNESCO certified project in País Valenciano.
The garden is located close to the village of Cervera del Maestre in the province of Castellon. In this unit, we aim to explore and use knowledge of plants and sustainable production of pigments and usable colours for artists (ink, watercolour, oil colour…).
We also wish to share our knowledge and experience with other dye gardens around the world and develop an internal market to exchange seeds, tools and plants.
In conjunction with the official education center of the sevengardens founder Peter Reichenbach in Dinslaken, Germany, we offer workshops and studies.
Since 2014 we offer workshops, mostly free. We founded a free (Uni)versity of (i)nformal (e)ducation. The campus is our dye garden, or vegetable garden, the artist residence, and its facilities.
We are looking for open-minded new members in Spain and in Germany. We are also expanding the community into new countries and other locations (we are decentralized).
In our charter, we published on 2 pages the basic rules under we live together (download on our homepage under menue service).
Please apply by using one of our forms you find on our website ( menue > apply ).
Membership & Visitors
Current members: 5
Open to new members
Open to visitors
If you are interested you should first contact us and discover in a chat if we match to what you are looking for. After this you can apply for a short term visit, maybe related to a project you would like to develop or join.
We also published our charter online and you can download a version (different languages available).
If you establish a relation to us we will share with you like a full member and you can apply for a test period. Details to this procedure you will find also in our charter.
As part of our activities we invite sometimes in the year for an INFORMATION day. You can get a short overview about our activities in Spain and Germany. Please use the website also for your application.