Social entrepreneur Self employed Centre Des Hommes
I am development actor in Togo west africa where I am responsible as executive director/project leader for the leading an NGO that put together artists, farmers, local and international volunteers. I have implemented different program activities on the ground on behalf the NGO which name is Centre Des Hommes (CDH). CDH aims to work for the development of the population. After CDH was acknowledged, the association has initiated and led social activities work camps in a benefit for its community.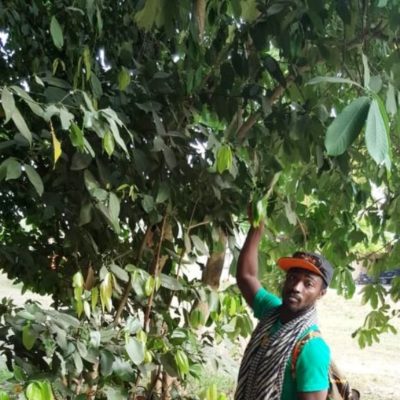 I am an entrepreneur with all around holistic thinking especially in social entreprise business. I am a community project leader, permaculture project Designer, visual arts artist cooperation leader. I do different african musical instrument as drum and I am drum djembe player.
Primary interests: Social business, faire-trade, sustainabilty, coorporation and partnership.
Site content by TSOGBE SENAM KOFFI SEGO
Ecovillages
Region: GEN Africa
Languages: French, English, Estonian, German, Italian, Portuguese, Spanish
The project's aim is to create a learning and living center for the local community and volunteers and to achieve the sustainable development goals. The first step of the project was the project idea and design. The next step was to purchase the land on which the project would be carried out. These phases of the project have been completed, the land design is ongoing. … Read more