Welcome GEN's new President Jennifer Trujillo, and Vice President Cynthia Tina.
Jennifer Trujillo, from Colombia, is GEN's new President. Jennifer is a consultant in organisational planning and networking, skilled in hosting the transformation of social movements towards participatory leadership and comes from Colombia. She brings to her new role a high level of enthusiasm, intelligence and skill – and we can already taste the breeze of change she will be bringing to GEN.
Cynthia Tina, from the US, but spending a lot of her time in Slovenia, as GEN's new Vice President. Cynthia is a founder of the GENNA Alliance, a collaborative platform serving the regenerative communities movement within North America, and has visited over one hundred sustainability projects across four continents.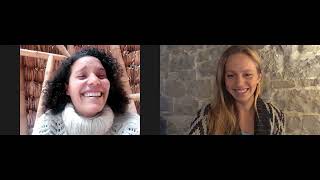 Both Jennifer and Cynthia have been on the Board for the past four years and bring a combination of experience and fresh vigour to the table at a time when our organisation and network is ready for a next step.
Read more about GEN's Board Election clicking here.
Responsible for carrying the larger picture for GEN's overall Vision and Mission, the GEN Board is composed of two Charity Trustees representing each of the Regional Networks of GEN (GEN Africa, GEN Europe, GENOA, CASA, and GENNA), as well as two representatives from NextGEN and GEN (the Board President, and a representative from the country where GEN is incorporated).
All Trustees are officially instated and blessed by the General Assembly at least once per year. Charity Trustees have the responsibility to serve the interests of GEN and serve as double-links, sharing information about their Regional Network in the Board of GEN; and vice versa. The Board aims for gender balance, and makes decisions in accordance to Sociocratic principles.
The Board is Chaired by GEN International President.
See the current GEN International Board members.