Read on to learn how each Local Project is developing, and how you can get involved with GEN's work with regenerative educators.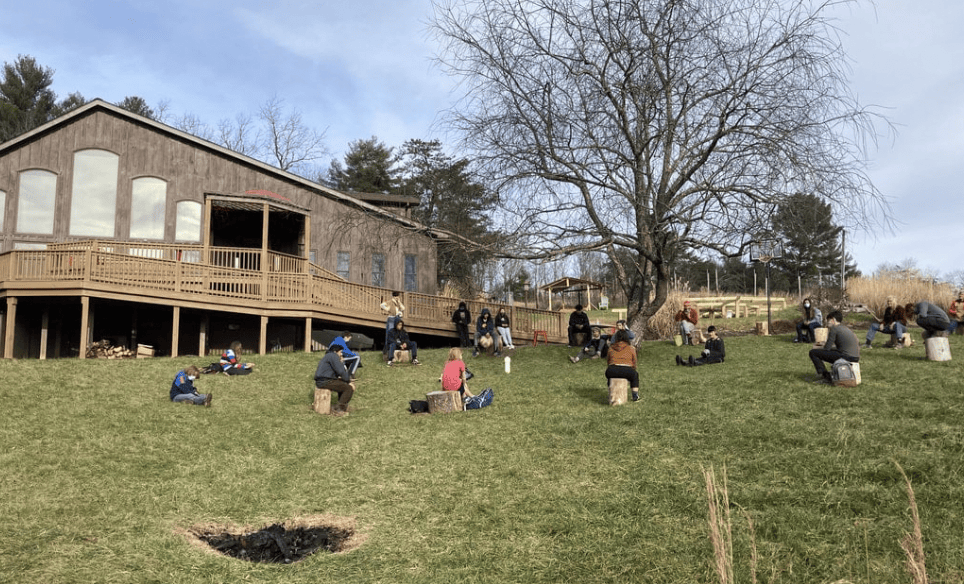 🍕 At the Self-Directed Learning Center at Kuthumba Ecovillage, South Africa, a ceremony was held to open the site for the new community space which received a lot of excitement and created momentum. The main foundation for the open-air structure with a roof, natural walls, and pizza oven has begun.
🐉 At the School Garden in Mongenegro, the initial design ideas for their new composting and recycling systems have generated interest and involvement from the students. At the same time, they are already creating a vision for a festival in December to celebrate the results. This integrates the Dragon Dreaming framework of vision, plan, act/do, and celebrate.
🌧️ At Suai Long EcoSchool, supported by Gaia Ashram, Thailand, natural building is in full swing with various workshops in the calendar. They have started building the walls and will soon erect the roof. Student hands-on contributions will be integrated in classes in October as well as a school holiday camp. They are creatively and persistently navigating the challenge of making progress in between the rain.
🐛 At Uba Qynza in Aldea Feliz Ecovillage, Colombia, the first food garden 'minga' has brought all the planning to life. It was the first of 3 big 'mingas' where the whole community contributes with hands and heart and then closes with a potluck. They begin by connecting to earth by making a worm composter, hay bail composter, and planter. Next they will focus on water, generating a filtration system to the pond. And finally they will bring in fire and air through big activism and structural elements. They hosted a workshop months ago which was an epic opening and have followed up with small projects based on permaculture principles. Knowledgeable parents offer free sessions so the students have weekly input and learning.
🌱 At Springhouse Community School in the USA, they are restoring biodiversity with a special focus on providing forage for native pollinators. The first step is to fix up some existing wooden garden boxes to start sprouting the native plants. The added benefit is that these are close to the building entrance so bring the opportunity for project visibility to the school community. They're also getting a head start on planning the celebration which will align with Earth Day in April, building on their event last year which was a large-scale puppet parade celebrating biodiversity in the region.
---
Get Involved!
Learn more about the impulse and overall plan for this collaborative project here.
Apply to join our self-organised Regenerative Educators Community of Practice here.
Or express interest in our Teacher Training here (dates to be confirmed).