President, GEN Africa Council
Senegal
Dr. Ousmane Pame is an Associate Professor of Translation, British Civilisation, and Literature. He has worked as a coordinator of several american universities' study abroad programmes at the West African Research Centre (Dakar, Senegal).
From 2007-2010, Ousmane worked at the Dakar Earth Rights Ecovillage Institute as the resident Academic Director of Living Routes. He is also a founding member of the Association for the Research and Promotion of Intercultural Exchanges (ARPI).
For the past 10 years, Dr. Pame has been actively involved in development projects in his native Fouta (Nothern Senegal) and has supported deprived school children in his rural area through distribution of free school and classroom construction materials. He has served as the mayor of the Guédé Chantier Ecovillage (www.guedechantier.com) since 2009.
Vice President, GEN Africa Council
Board Member, GEN International
Egypt
Niveen Adel Morsy holds a B.SC. in Architecture from Cairo University, Egypt. She holds a postgraduate diploma in Architectural Design, Geographic Information Systems and Techno MBA. She currently manages several Islamic heritage projects for the Islamic and Coptic Heritage Unit in CULTNAT- the Center for Documentation of Cultural and Natural Heritage, one of the academic centers of the Bibliotheca Alexandrina. She has participated in several heritage information technology documentation and dissemination projects in Egypt and around the Arab world.
Niveen is one of the founders of GEN Africa. She has participated in Ecovillage Design Education courses (EDE) in both Senegal and Sieben Linden Ecovillage in Germany. Through her work in CULTNAT she collaborated with GEN International on its Solutions Library project: a web portal of heritage and innovative ecovillage solutions.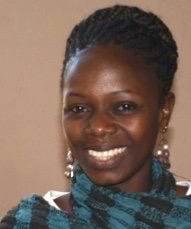 Treasurer, GEN Africa Council
Zimbabwe
Linda Kabaira has a strong background in project management and deep commitment to serving the needs of disadvantaged communities. She has worked for over 12 years in the fields of development and humanitarian aid with the vision to improve the quality of life for Zimbabweans specifically and Africans in general; women, and youth, with a specific focus on capacity building for vulnerable communities and individuals.
Linda is currently working as a coordinator for the Zimbabwe Institute of Permaculture – Schools and Colleges Permaculture Programme (SCOPE).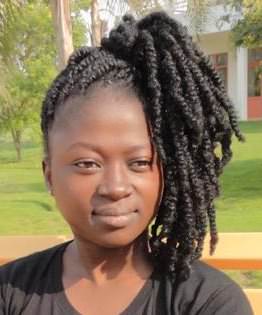 Executive Secretary, GEN Africa Council
NextGEN Africa
Cameroon
Sonita Mbah is combining an M.Sc. in EcoSocial Design with Gaia University while representing the youth branch of GEN Africa (NextGEN Africa). A Cameroonian with a background in English Literature and Sustainable Hygiene and Sanitation, she has earned certificates in Permaculture Design and Ecovillage Design Education.
Sonita is a facilitator and trainer at the Better World Cameroon Ecovillage (www.betterworld-cameroon.com) where she has dedicated the last four years to reconnecting young people with the land and youth entrepreneurship and exchange related to climate change adaptation.
Sonita is also a peer mentor for Gaia University Associates. She is passionate about food security, cultural heritage, and green economy as possible solutions to the growing rate of unemployment in rural Africa.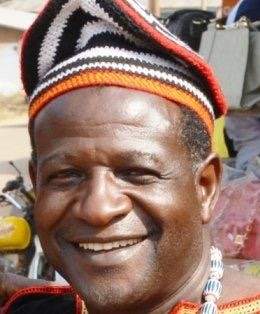 Member, GEN Africa Council
Mentor, NextGEN Africa
Cameroon
Joshua Konkankoh studied Mass Communication and spent 22 years working in the National Social Security Department of Cameroon as a communications officer. He is the founder and director of Better World Cameroon, which was founded in 1996, and the Bafut Ecovillage Project.
Joshua has devoted 19 years of study and work to youth and agricultural development in Africa. He has been part of the development of youth, social security, forest, and conservation policies in Cameroon. He has worked with the Ministry of Youth Affairs for the design of National Youth Council Policy; for Cameroon Hygiene, Sanitation and Safety; and for Focal Point of Biodiversity Conservation.
He is an intercultural consultant for youth development, mentoring, counseling, and training social entrepreneurs for a better world. Joshua is passionate about mentoring NextGEN Africa to develop innovative solutions for the implementation of the Sustainable Development Goals for Africa.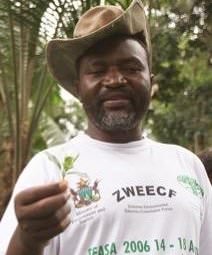 Member, GEN Africa Council
Zimbabwe
Mugove Walter Nyika is a permaculture and environmental education specialist with international experience working with governmental and non- governmental organisations to build resilient school and college communities. He would say that his mission is to use his life skills, land use design experience, and passion for culture and the environment to listen, encourage and teach everyone, especially children, to be empowered to look after themselves and the environment for the common good.
In 1997 he facilitated the establishment of the Schools and Colleges Permaculture (SCOPE) Programme within the Curriculum Development Unit of the Ministry of Education and worked with over 200 schools in all districts in Zimbabwe. The fruits of this work led to the establishment of the Regional SCOPE (Rescope) Programme, based in Malawi but now working in several countries in east and southern Africa.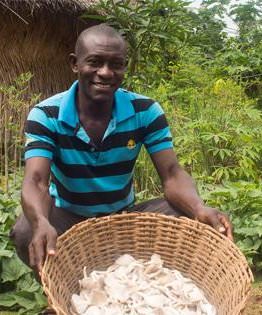 Member, GEN Africa Council
Ghana
Paul Yeboah is the founder of the Ghana Permaculture Institute and Ecovillage and has been dedicated to development work for the past 10 years. He has extensive knowledge in community participation and development, coordination and management of permaculture projects and programmes, and organizational development in Ghana. He has worked extensively in capacity building and job creation for civil society organizations.