Secretariat Main Staff and Support Staff
Regional Coordinator
Tsuro Bore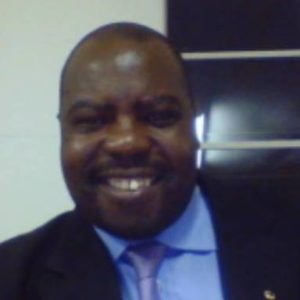 Tsuro Bore is your one-stop-shop person. He is a task and self driven personality that helps colleagues and workmates afford smiles even in difficult tasks. He has wide ranging development programs experience in teaching, Water & Sanitation, agriculture, education, gender, humanitarian, disaster risk reduction & mitigation, resilience building, Health (malaria, HIV/AIDS,) youth interventions inter alia. He also has hands-on experience in monitoring & evaluation, finance & fundraising and HR. He obtained these skills at local, regional and international assignments through such organisations like Ministry of Education Zimbabwe, Diocese of Mutare Community Care Program (DOMCCP) National AIDS Council Zimbabwe, Plan International, Action Aid, SCOPE, ReScope and GEN Africa. Tsuro holds a teaching certificate, BA Degree in Development Administration, Masters in Business Administration and now studying for a Doctor in Business Administration with Binary University of Malaysia.
Tsuro is currently the SCOPE Zimbabwe Board Chairman a position in which he supervises the grow your own; eat your own project implemented through schools in Zimbabwe. The ILUD and Ecovillage conceptualizations are generally used. This has brought a different lease of life to Tsuro as he has been brought to understand and appreciate better the interlinkages among the social, economic, ecological and political dimensions of beings. Tsuro firmly believes in regenerating the environment and greening economy as possible solutions to the growing rate of unemployment in rural Africa. Tsuro likes watching football, playing golf and darts; of course with a glass of drinks!!
Executive Secretary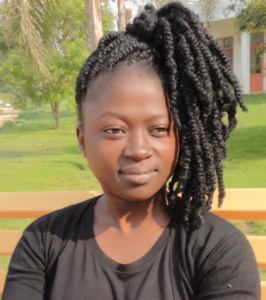 Sonita Mbah is combining an M.Sc. in EcoSocial Design with Gaia University while representing the youth branch of GEN Africa (NextGEN Africa). A Cameroonian with a background in English Literature and Sustainable Hygiene and Sanitation, she has earned certificates in Permaculture Design and Ecovillage Design Education.
Sonita is a facilitator and trainer at the Better World Cameroon Ecovillage (www.betterworld-cameroon.com) where she has dedicated the last four years to reconnecting young people with the land and youth entrepreneurship and exchange related to climate change adaptation.
Sonita is also a peer mentor for Gaia University Associates. She is passionate about food security, cultural heritage, and green economy as possible solutions to the growing rate of unemployment in rural Africa.
Book Keeper
Katere Charles is born in New Longoro, kintampo North District in Brong Ahafo region of Ghana. He is a bookkeeper and a Permaculturist. He has 5 years of experience in bookkeeping from 2014 to 2018. He attained his permaculture diploma in Ghana permaculture institute, in the year 2015 and Ecovillage Design Education Certificate in 2016 and currently a third year student offering BSc in Accounting etc.
He is a conscientious and hardworking individual, and has proven skills in conducting, teaching, facilitating and handling financial issues, conservative agricultural research, community participatory and development, teaching permaculture principles and designing, facilitator of Eco-village modules, and assisting general agricultural crop and livestock production efforts. He takes delight in projects that has the potential of sustaining the natural environment whiles improving the living standards of most people especially the poor in society.